Since the election of Donald Trump, we've been keeping a close eye on energy policy in the U.S.
When we wrote about the administration's suggestion to cut the ENERGY STAR® program, we received a massive response.
So, we do this to keep you in the loop on what the administration is doing and what that could mean for the future of the industry.
And as always, we're talking policy, not politics.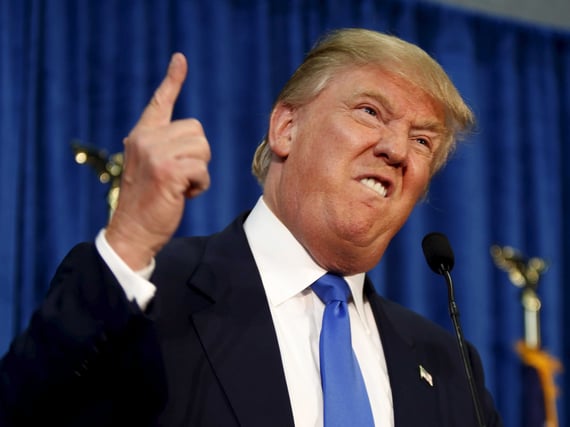 Before we get to the news, let us remind you where we're at.
The Trump administration has pulled the U.S. out of the Paris Climate Agreement and has begun rolling back the Clean Power Plan. The new EPA director, Scott Pruitt, also intends to eliminate many other Obama-era energy regulations that make it harder for some companies to do business.
But…plot twist.
It's rumored that President Trump is expected to sign a bill by the end of the year that states "climate change is a direct threat to the national security of the United States."
It's the National Defense Authorization Act.
The Defense Department has been studying climate change for years, so it can understand how to adapt its facilities and equipment to stand up to warming effects.
Now, this may not be a major legislative win for climate change advocates, but it's surely a shift that the administration and the president would acknowledge this fact, when Trump once called climate change a hoax created by the Chinese.
If President Trump does acknowledge the threat of climate change by signing this bill, could it be a first step in the right direction to the delight of energy efficiency supporters and climate change advocates?
Only time will tell.
But it never hurts to be prepared.
Keeping your finger on the pulse of Washington and knowing how to leverage this information will show your customers that you're smart and on the cutting edge.
Energy is our passion. So, we'll be here the whole way to keep you posted on any new developments that could affect the industry.
Need help understanding how to communicate the effects of government policy to your customers?
Give us a call. We'd love to chat.
Want other posts from KSV on Trump & Energy?
See: On Trump, Energy, and the Future: The Latest KSV Brief; On the CPP, A Sustainable Future, and Hope; and Trump & Energy: An Update from KSV.