So, it's been 4 weeks since we published the KSV Brief, Trump & Energy: Four Predictions from KSV and we just wanted to check in and give you an update.
While we still don't have a crystal ball and there is a lot yet to be seen, there are a few things have happened that we just wanted to keep on your radar.
Again, we're here to talk policy, not politics.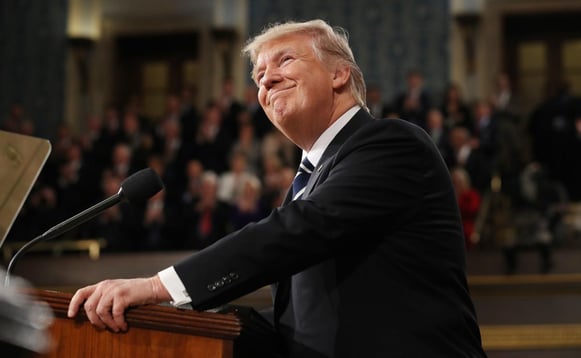 Pruitt to lead the EPA. - The Senate has confirmed Scott Pruitt will head the EPA. He has a history of tension with the administration he is now leading. Filing 14 lawsuits against the EPA and his close ties to the oil industry has some lawmakers concerned over the direction he plans to take the administration.
Pruitt at the helm gives President Trump what he needs to fulfill his campaign promise of repealing the Clean Power Plan.
Trump is said to sign an executive order in the near future instructing Pruitt to begin rolling back the Clean Power Plan.
If you want more on what Scott Pruitt could mean for the EPA, check out this post by Vox.
Stream Protection Rule repealed. - The President has signed a bill, using the Congressional Review Act, overturning an Obama-era law that restricted coal companies from dumping mining waste into streams and waterways.
This is just one example of Trump adhering to his promise of rolling back federal regulations.
This could be the first action Trump takes in attempting to fulfill his campaign promise to revive the coal industry, despite expert opinions that the industry is declining with or without help from the White House.
Transparency rule for oil companies repealed. - President Trump signed an executive order killing a rule, which had bipartisan support when first created in 2010, that required publicly traded oil, gas, and mining companies to disclose any payments they made to foreign governments, including taxes and royalties. It was a law Rex Tillerson – former CEO of Exxon Mobile and now Secretary of State – fought before it was passed but was unsuccessful at the time.
Again, this is another example of Trump rolling back federal regulations in favor of fossil fuel industries.
Renewables continue to gain bipartisan support. - A few weeks ago a bipartisan group of 20 governors penned a letter describing the benefits of renewable energy and sent it to the President.
The letter asked Trump to help modernize the grid, support offshore wind development, extend renewable energy tax credits, and increase renewable energy research.
The chair and vice chair of the Governor's Wind & Solar Energy Coalition, who sent the first letter, a Democrat and a Republican respectively, sent another letter to all 50 governors about renewable energy success at the state level and encouraging further investment.
Whether these letters will generate action on behalf of lawmakers is yet to be seen.
But it's a promising sign that renewables may have enough steam and benefits – like job creation to not get pushed aside.
Does all of this point to a future without a focus on energy efficiency and sustainability?
No. We don't think so.
It just may not be the focus of the White House.
But with some of the aggressive state wide initiatives committing to a clean future and mainstream support for renewables and energy efficiency from the general public, including Trump's own supporters, we think it's here to stay.
Either way, KSV will be here giving you the facts.
And doing what we do best.
Moving people to think, act and buy sustainably.
(That's our company mission, by the way!)
Stay tuned for our next update!
Until then check out the KSV Brief, Trump & Energy: Four Predictions from KSV.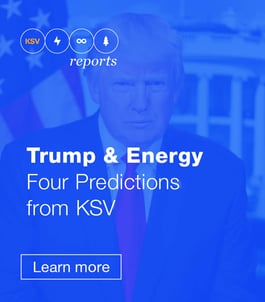 Download the brief now.