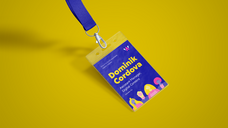 Across every industry in the U.S., women are typically under-represented in leadership roles and executive positions.
The 2022 World Economic Forum Gender Gap Insight Report found that for every 100 men, only 86 women received management positions. In the digital leadership landscape, for every 100 managers, only 52 were women. The same report estimated closing the gender parity gap would require 132 years.
And yet, The McKinsey study, Unlocking the Full Potential of Women at Work shows that companies with gender-balanced leadership earn up to 50% higher profits, and 87% of the time, inclusive, mixed-gender teams make better business decisions two times faster, and with 60% better outcomes. Read that again.