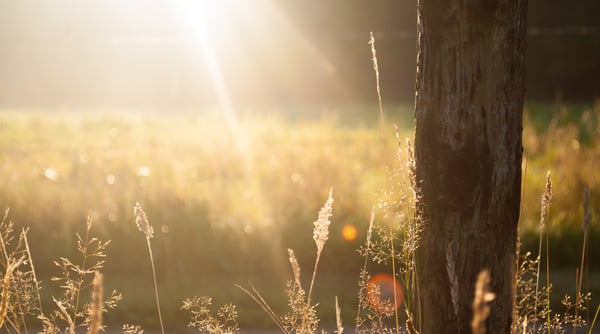 Like many around the country, here at KSV we are winding down the work week and looking ahead to Memorial Day Weekend, the first long weekend of the year and the unofficial start of summer.
To pause and reflect for a moment, it is truly incredible to think about where we were about this time last year: we were all home, in lockdown and facing countless unknowns as the pandemic was hitting its first peak and a long overdue social awakening was occurring across the country as a result of several tragic catalysts.
A year later, and a lot has changed. The most pressing issues facing us aren't fixed by any means, but every day news, innovations, discussions and opportunities are unveiled that bring us that much closer.
As a feel-good kickoff to the long weekend, here are just a few stories inspiring us lately:
A peek behind the scenes at KEEN's "Detox the Planet" Initiative: an insightful and inspiring conversation with Erik Burbank, who is leading the purpose-driven shoe brand's sustainability efforts. For the past several years, the footwear specialists at KEEN have been working hard to keep PFCs, or perfluorocarbons, out of their supply chain through the company's "Detox the Planet" initiative.
How to lead in the stakeholder era: Spoiler alert - put people and purpose first. Profits will follow. Authored by Hubert Joly, the former chairman and CEO of Best Buy, this Harvard Business Review Big Idea piece shines a light on what it ultimately takes to lead in 2021: a declaration of interdependence.
How childhood bullying inspired this LEGO VP to design an LGBTQ set: To paraphrase many famous quotes - our pasts shape our future. And nowhere is this more true than our ability as individuals to overcome and thrive in the face of adversity by making an impact that lasts for future generations. LEGO, in recent years, has fought back against toy-gender stereotypes. And this year, one VP's past is shaping the brand's latest inspiring product offering.
Five companies that are using nature to redefine good design: When you think of good product design, does "nature" pop into your head? Maybe not immediately, admittedly. But these five companies are taking a second look at nature and its inherently balanced yet nuanced ecosystems, and using those learnings to build solutions to some of humans' trickiest problems.
These microscopic robots swim through the ocean and dissolve microplastics. Teeny, tiny solutions that can help clean our oceans and eliminate detrimental microplastics? In the past we may have been skeptical about robots saving the Planet, but perhaps it's time, at least in this instance, to give them a chance.