Consumers and communities are giving brands permission to lead in thinking about the new normal of a world with coronavirus. The burden of re-imagining a future, and offering solutions for a problem about which so much is still unknown, can be scary and overwhelming to navigate, especially for consumers that are already navigating so many unprecedented challenges. A new world that entails, among other things, working from home, staying healthy, parenting and schooling, new budgets, limited income sources, previous support lines cut and a new perspective about what is actually important in life.
And although this time is also scary for brands, they are in a unique position to make the world a different and better place. We can merely survive the virus, which is a feat of achievement in and of itself, or we can build a better world because of it.
Even if, as a brand, you don't have it all figured out yet (because really, who does?), now is the time to give your audiences a reason to believe in the brand and to believe in the social mission – give them a reason to connect and the confidence to trust.
They have given you permission to lead at a time when they simply cannot add "leading" to the list of so many other newfound obligations. This is powerful. Audiences are listening, and right now, they are open to ideas.
But what does leading look like right now? And what does it look like once we've poked our heads above ground, carefully checking for what remains? And even further, what does it look like in a few years, after the shock and awe of coronavirus's initial sweep has passed and we have built a world that is changed - for better or worse - in its wake?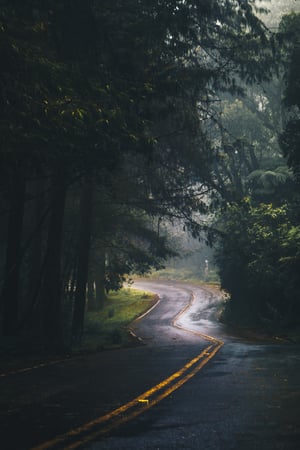 These are tough questions, and while we here at KSV are good at anticipating next steps and proactively planning for the future, we can't answer all of the above with certainty. But we do have a few thoughts.
Permission to lead, right now, is underlined by transparency and built wholly around intention.
Consumers right now are in a vulnerable position, but so are your employees. If you are a brand or organization that is fortunate enough to still be operating, even at scaled capacity, you have been given permission to lead by both the consumers that you serve and the people that show up to work every day. For both groups, permission to lead right now means choosing to be honest about your intentions and choosing to be transparent.
Whether your company sells products or services, it is understood that those sales help keep employees gratefully employed and with health insurance. An acknowledgement of those efforts with your consumers can go a long way. If you are still selling what some may consider non-essential items, it can no longer be business as usual in how you promote those products. Sales goals are important, but nowhere near as important as it is to have your consumers trust your decision to keep selling and to know that you are doing so in the safest possible manner. Be transparent and share how your business may be affected by coronavirus, while also using it as an opportunity to show value to the employees that are showing up to work every day, even in a remote capacity.
If you want to make some sales to keep your company afloat and support the people working hard and working from home by giving them a deal on products that may make their lives easier, that is perfectly okay. But the message has to be transparent and the intention has to be clear.
Permission to lead right now also means using your business as a force for good - a principle underlying B Corporations globally and one that is worth considering in a broader sense for brands and organizations.
If you're using this time to show your brand's support for front-line essential workers, to give back to organizations feeding and caring for society's most vulnerable members or to adjusting product and service offerings to better fit the needs of consumers (ie by producing face masks, offering no-contact delivery, or delaying monthly bill payments), consumers and community members will remember your efforts. But they will only do so if the intention is genuine and the message is not self-serving. If you're giving away millions of dollars in products or services to people on the front line, don't make the driving factor for the success of that donation to be a product coupon code flooding consumers' inboxes and Instagram feeds. Consumers and the community will not remember the coupon code. They will remember how your brand donated hundreds of hotel rooms to local healthcare workers on the front lines.
Permission to lead, going forward, will be centered around innovation and evolution.
Clean energy companies are no stranger to innovation or evolution, but as we move forward to the months and years following the COVID-19 crisis, the collective experience of living through the pandemic will require brands across industries to innovate and evolve to better meet the needs and concerns that arise as a result of it.
So ask yourself now: what are we learning? What will be the same going forward? What can we no longer return to? And how will those lessons help us re-envision "normal?" We are all in a unique position to mold what the new brand experience will be like, regardless of product, service or industry, and lead the way to a life that makes some semblance of sense for our consumers and communities.
We are already seeing a few indications of what happens next: several energy companies have shifted home energy assessments to virtual models as a way to safely identify energy-saving upgrades for home energy customers. If successful, this could be a way to scale up residential and commercial energy assessments, encouraging greater adoption of energy efficiency measures.
Big-box stores like Neiman Marcus are filing for bankruptcy while some regional, mom-and-pop brick and mortar stores have been able to not only shift more easily to e-commerce operations but innovate their product offerings in unique ways - offering virtual styling sessions or custom gift sets - that have allowed them to keep their doors open another day. Healthcare professionals are accelerating their adoption of telehealth services - an evolution that many in the field were reluctant to consider and many insurance companies were hesitant to subsidize - in order to keep seeing the patients that need them most.
Permission to lead going forward will mean mapping out solutions to ensure that life keeps going. To ensure that communities can get back to work will require the ingenuity of brands that can innovatively and safely support them doing so. In the present, and in the short and long-term, consumers and communities, at their most vulnerable, their most uncertain, and still, somehow, at their most hopeful, have opened the door for brands to step in. Will your brand walk through the door?