If you've lived and worked through 2020, then the phrase "future-proofing" may sound like the biggest oxymoron of them all. If 2020 taught us anything, it is that plans change. Pivots are necessary. And planning for the future can sometimes mean planning to keep your business's doors open for just one more day. Who has time to future-proof their business for next year when they're just trying to survive 2020?
Luckily, every business that survived this year has been future-proofing themselves all along, without even thinking about it. As an agency, we worked with energy companies pivoting marketing strategies practically overnight to safely and effectively serve customers spending more time and energy at home during the initial COVID surge and in the months following. We worked with state agencies that ramped up programs to fight back against climate change with even greater vigor and found ways to get as many individuals as possible back to work through clean energy initiatives. We saw food banks launch into action as food insecurity rose, and community credit unions have company-wide conversations about ways to better serve their members facing unprecedented economic obstacles. We listened and learned as part of an entire community of mission-driven brands, having our own honest conversations in the wake of a social justice uprising.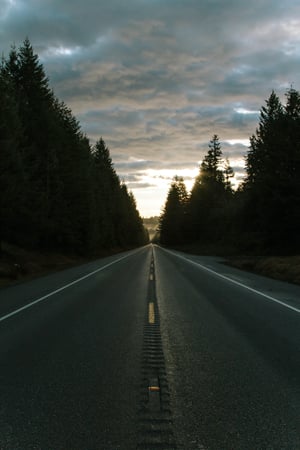 And even closer to home, we saw local small businesses shift rapidly to e-commerce models, award-winning chefs and restaurants offering takeout and delivery services for the first time ever, and hair salons offering hair cutting services outdoors. We witnessed fitness centers shift their programming to parking lot workouts, teachers shift with little notice to online learning, and healthcare providers transition to one-on-one appointments over Zoom.
All of these examples have an underlying current that simultaneously enabled survival this year, and future-proofs industries of all kinds heading into 2021. That current is sustainability.
Sustainability has evolved over time to encompass more than just environmental sustainability, but the overarching concept remains just as significant. Whether engaging in practices grounded in human sustainability (protecting and improving humankind), social sustainability (preserving and improving upon our society), economic sustainability (preserving and improving upon standard of living, or in the case of a business, innovating to ensure profitability over time) or environmental sustainability as a way to make the most of an unprecedented time, businesses and brands found themselves unexpectedly strengthening customer relationships, deepening community partnerships, enhancing product & service experiences and implementing initiatives to help prepare them for whatever is around the corner.
Throughout the pandemic, a commitment to preserving, protecting and improving the environment, humanity, society and the economy showed itself in a myriad of ways, whether through the use of innovative technology, crowdsourcing solutions, a holistic shift in marketing strategies or a complete alteration of existing supply chains.
So what does this mean for businesses doing their best to "plan ahead" for 2021?
By demonstrating the ability to pivot and innovate with very little notice and no prior precedent to build off of, businesses and brands are well-equipped to account for the fact that facing the unknown is not a deal-breaker. Creating space in 2021's marketing and sales strategies for uncertainty, weaving in moments to connect and regroup based off of customers' evolving needs and current life moments, and integrating opportunities to build off other lessons learned in 2020 may mean that those strategies are constantly evolving over 12 months, rather than being signed, sealed and delivered at the end of January.
One thing is for sure: as 2020 comes slowly to a close, we have learned that no business, no brand, and no community can survive without a common underlying thread - a shared experience that starts and ends with sustainability, in whatever form it may take.