We've said it before, but it bears repeating: you can have a wonderful, purpose-driven mission and a marketing campaign that is creative and perfectly targeted, but if your customer's experience is lacking everything else is diminished.
And while most companies feel they're exceeding expectations, there's still plenty of work to do. According to a recent Bain and Company survey, while 80 percent of companies feel they deliver "superior experiences," only eight percent of customers agree.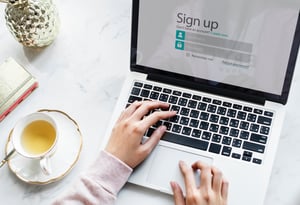 As businesses build back and make every effort to recover in the midst of the ongoing pandemic, ensuring a positive customer experience will be more impactful than ever before. Whether you feel as though your brand could stand to improve from an experience standpoint, or just want to take a temperature check on where it currently stands, we have a few good starting points:
Creating the Ultimate Customer Experience: Five sure-fire ways to build an effective digital customer experience strategy.
Understanding Customers' Digital Experience: Four UX Tools We Love: Four effective and easy-to-implement tools to evaluate and understand your customers' current experiences with your digital products and services.
Reaching Your Customers in the Do-It-For-Me Era: As part of a positive brand experience that increases customer satisfaction and enhances brand loyalty, companies should be looking at ways in which they can add value by giving customers an unparalleled gift: more time.
Ready to create an unforgettable customer experience? We can help your brand level up. Reach out and start the conversation today.