Customer expectations and demands are rapidly changing—customers expect every interaction they have to be as good as if not better than their most recent experience. When an energy or utility customer pays their bill, for example, they expect the same experience and level of personalization that they had purchasing a new product on Amazon or Target. An experience that is often authentic, intuitive, easy-to-use and mobile.
As digital and technology trends continue to progress and evolve, future customers will form relationships with brands based on the experience they provide, not just the products or services they offer. To stay competitive, energy providers must take a forward-thinking customer experience (CX) approach to their digital services and products. We know that keeping up with the Amazons, Targets and Zappos of the world is easier said than done. Remember: CX is a marathon, not a sprint.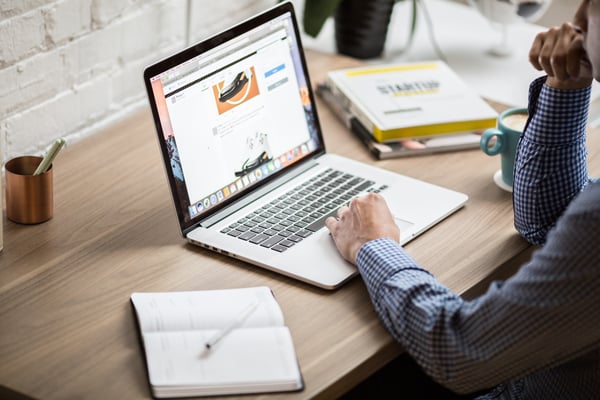 Companies can kick-start a digital CX strategy through five main tactics:
Make the commitment: An effective digital CX strategy starts and ends with the customer—and your employees. Making a commitment to CX starts at the top and needs to be embraced by the entire organization. If you haven't already done so, make your commitment transparent by instituting a CX policy, articulating your vision and how CX ties into your strategic goals and values.
Segment your customers: Put your customers into meaningful and measurable groups to identify and cater to their unique needs and preferences. There are different ways to segment your customers. While some segmentations are based on demographic profiles, others can be based on current needs and past behaviors. Start by identifying segments at the highest level (like businesses, residents, and local governments). You can then determine what type of segmentation is best for each group. For example, for businesses, you may decide to segment by the size of the business or by the industry, while for residents, you may segment by household income and age.
Talk to your customers: When is the last time you had an in-depth conversation with a customer about your digital products and services? We don't mean talking to a customer who has a complaint or is having trouble paying their bill online. The mentality of "if you build it, they will come" is over. Turn your customers into loyal co-creators by soliciting their feedback on your existing or new digital products. Moderated or unmoderated user testing is a great way to do this, as it allows you to watch your customers interact with your products in real time. One of the great things about user testing is that you don't need to talk to a huge group of customers to get insights; between 8 and 10 customers per segment should be enough.
Map out the journey: Your customers' journeys are more complicated than signing up for a solar subscription or paying a bill online. Customer journey mapping is one of the best CX tools—a visualization of the full end-to-end customer experience, not just the individual touchpoints. For example, think about the key stages of a customer signing up for community solar. The full experience should span from becoming aware of and educated about the opportunity, to signing up to receive solar credits, to paying their first bill online. What are the known issues along the experience that you are aware of? Use insights from user testing, social media, and your customer call center to support this. Another great way to gather insights is to look at what your customers are searching for using tools like Google AdWords and Google Trends. This can help inform the type of information you should be including on digital products.
Prioritize your CX efforts and find quick wins: Once you have a visualization of the customer journey, brainstorm a list of opportunities that will improve the customer experience. Map the opportunities based on the level of complexity to implement (time and cost) and the level of impact they will make (higher customer satisfaction). Start with the ones that have a relatively low level of complexity and higher impact first.
If you're looking to start or fine-tune your company's digital CX strategy, or are just looking to learn more about CX best practices, get in touch.