To reach the carbon reduction goals outlined in the Paris Agreement, and in targets set by dozens of city and state governments, electrifying the transportation sector is key. But despite huge advancements in technology, electric vehicles (EVs) continue to make up only a small fraction of the U.S. automobile market. In fact, EVs were less than 1 percent of the total vehicle market share in the United States until 2017, when they finally hit the 1 percent milestone.
Growth is now accelerating, largely thanks to the success of Tesla's Model 3. July was the first month on record that EV sales reached 2 percent of market share, doubling the 2017 annual result. But how can the EV market reach scale?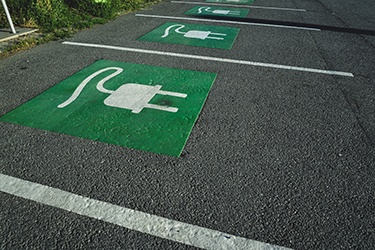 At KSV, we have been keeping tabs on EVs and consumer perception for years, and in a recent edition of EnergyWire, we mentioned the launch of a consumer perception study. We surveyed 1,000 consumers in the Northeast to better understand overall demand for EVs and the barriers to, or drivers for, adoption. Our full research will be released in 2019, but we couldn't wait until then to share our top findings:
1. Future EV buyers are likely younger and more educated with higher incomes.
Interest in EVs decreases with age, and increases as income levels rise. Younger consumers, particularly those with higher incomes, are more interested in purchasing an electric vehicle. 37 percent of respondents age 25–34 were interested in purchasing an EV, compared to 25 percent of respondents age 35–54.
In a past edition of EnergyWire, we hypothesized that the luxury electric SUV market could signal the next phase of adoption; this data supports that thinking.
2. Consumer interest in EVs may be increasing, but a lack of knowledge and fear of the unknown remain barriers, regardless of interest level.
22 percent of all respondents were very or extremely interested in purchasing an EV, a significantly larger percentage than the 1–2 percent market share the U.S. is currently projecting for this year.
Why is realized demand lagging so far behind consumer interest? Fear of the unknown is currently outweighing the benefits.
When comparing respondents already interested in EVs to all respondents, the picture becomes clearer. Respondents already interested in an EV were more likely than the total respondent base to identify EV benefits or reasons to purchase. However, when asked about obstacles or barriers to purchase, the respondents already interested in EVs were able to identify reasons to avoid purchasing an EV at levels similar to the total respondent base.
For example, only 52 percent of all respondents listed benefits to the environment as a reason to buy an EV, versus 73 percent of respondents already interested in an EV. However, when we look at barriers or obstacles to purchase, the difference between total respondent base and those already interested shrinks significantly.
Range anxiety continues to be a core barrier among all respondents, with 59 percent identifying it as something that would prevent them from purchasing an EV in the future. That number remains essentially the same when looking at respondents already interested in an EV, at 56 percent.
What do these results tell us? Barrier mitigation is more crucial than benefit promotion.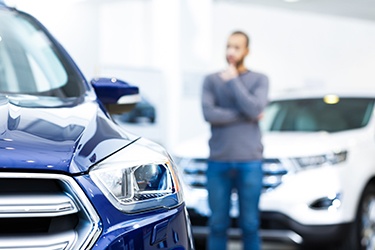 3. Utilities could play a crucial role in the EV purchase decision-making process but need to be more actively involved.
63 percent of respondents would regard their utility as a trusted source of information when considering an EV. And overall consumer knowledge of EVs is low, even among respondents already interested in purchasing an EV:
62 percent weren't at all knowledgeable about routine maintenance.

58 percent weren't sure how EV ownership would impact their electric bill.
57 percent didn't have knowledge of rebates and incentives.
There is a big opportunity for utilities to play a larger role in the EV landscape, especially in states with serious carbon reduction goals. Start thinking about how your company can proactively engage with customers by acting as an EV learning resource.
Interested in learning more about our EV research? Looking for more insight into how utilities can impact the EV market?
Stay tuned for more reports on this research or reach out! We're eager to hear your thoughts.