It's been a busy start to the year over in KSV-land.
Channeling our innermost Lizzo, our team has pushed full steam ahead, embracing the changes that inevitably come with a new decade and doing so with a sense of endless curiosity and passion for making the world a little better each year.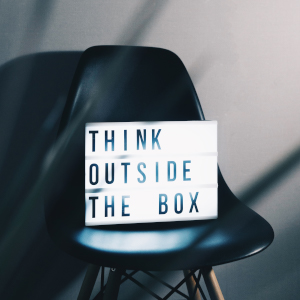 For our part that means making sure we are doing the best possible work for our clients, helping them tell their stories—no matter what the topic might be—in a way that brings through a single most compelling idea. One that breaks through the clutter and drives audiences to act.
Erin Fagnant and Tucker Wright, our managing director and director of strategy, are currently in Anaheim for AESP's Annual Conference to host an InFocus session (starting at 10:45 today!) talking about just how to arrive at that single most compelling idea. It's one of our favorite topics to discuss—not to mention one of our favorite processes to implement—and we hope AESP attendees find value in it as well.
That same sense of endless curiosity and passion has also led us down the path of consumer research on some of the top energy and sustainability opportunities facing B2B and B2C brands in 2020 and beyond.
First up on that list? Home batteries. The rise in residential energy storage installations has been significant, to say the least. One example? In 2018, there were 15,000 installations in the US, a 350 percent increase in MWh over the previous year. And as grid disruptions, climate change, grid capacity, sustainable business operations, and modern energy efficiency efforts continue to dominate our conversations, all signs point to continued growth for residential energy storage, making home batteries a topic that we expect energy service providers, energy technology companies, and consumers to pay serious attention to over the coming decade.
Over the past year we've conducted a series of surveys and spoken to homeowners across the Northeast to find out just what they think about home batteries. We've learned more about the benefits they find most appealing, thoughts on leasing versus owning, barriers to adoption, and who homeowners are turning to (or, importantly, aren't turning to) when it comes to learning more about battery storage. We're excited to share our research in an upcoming AESP webinar next week that we'll be co-hosting with our friends at SunCommon, followed by a whitepaper release detailing the full results of our findings. Registration is still open, so be sure to register.
If you're in Anaheim for the AESP conference, please be sure to say "hi" to Erin and Tucker! And let us know: what consumer trend are you interested in learning more about?