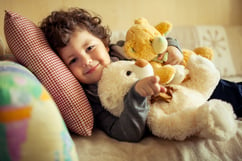 Consumer Research Disrupts Conventional Thinking on How to Get People to Embrace Energy Efficiency
Utilities and their marketing mavens may be speaking the wrong language to their customers, according to our recent proprietary consumer research.
You would think the chance to save money would motivate people to insulate their homes and replace energy-hogging appliances.
And you would be wrong.
KSV's research, conducted among families and businesses in the northeast U.S. earlier this year, tells us that the money people think they have to spend outweighs what they think they could save. What they really crave is comfort and well-being.
It appears to us that utilities are talking energy efficiency and potential dollars saved, and customers are seeking comfort.
That disconnect is a significant opportunity for utilities to retool their energy efficiency messaging.
Three things to consider...
Talk to the right customer, those ready to make a decision.
Stop talking about energy efficiency and start talking comfort.
Empower your customers with understanding.
There are four more such insights in our report, "What People Really Want to Know About Energy Efficiency." Reach out to Lauren Bell to get them.
Ashley Nicholls / 802.862.8261 / anicholls@ksvc.com