Pecan Street Inc. is a Smart Grid and clean energy R&D organization, headquartered at The University of Texas at Austin, where it's been working on – you guessed it – a Smart Grid demonstration project.
Here's where the rubber hits the road. We're finally starting to see some of those partnerships, emerging services and innovations we've been touting in connection with Smart Grid – where nimble innovators with a focus on customer service and segmentation can begin to make their mark.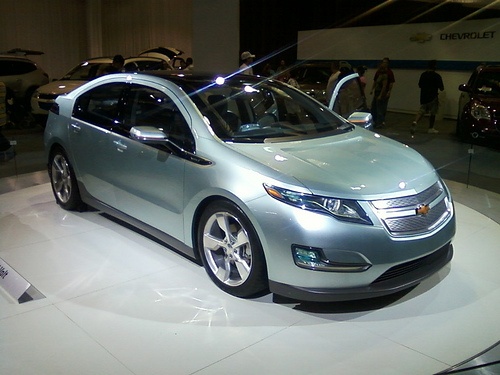 Pecan Street Inc. recently announced that it will be working with Sony, Intel, Whirlpool, Chevrolet, Landis+Gyr and Best Buy, among others, to test consumer products and home applications on its demo platform.
For example:
Best Buy with Check-It, as well as Intel, Sony and Whirlpool, will deploy "home services systems" capable of providing home security, energy management, health care monitoring, home improvement, entertainment and labor-saving services.
SunEdison will work with Pecan Street to develop home solar panel charging for a fleet of 100 Chevy Volts that residents can lease or purchase. Some of these charging systems will also have in-home batteries, and all systems will integrate into those home services systems we just mentioned.
More than 150 participating residents will have rooftop solar PV.
Landis+Gyr will install several hundred smart meters, making it possible for those same home services systems to integrate pricing and demand management information from utilities.
Finally, some down-to-earth reasons for consumers to get excited about Smart Grid.