At KSV, we've spent the last two years talking to residential, trade ally, and C&I customers, every month, about what matters most to them to gain a better understanding of their perceptions, barriers to entry, buying decisions and motivators.
And what we've heard might surprise you.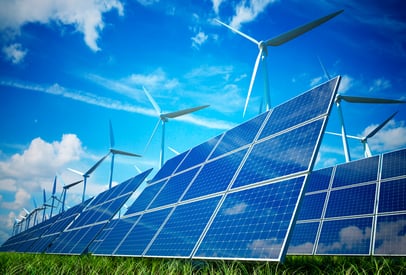 In our conversations and research, 83% of research participants correlate "energy efficiency" with a long and uncertain payback period.
Upfront cost is the #1 barrier when it comes to E.E. participation.
What does this mean for us? The majority of customers hear this regularly used term, energy efficiency, and stop listening. It means that the visions triggered by 'energy efficiency' are of new heat pumps, fancy refrigerators and MONEY.
It means their higher utility bill is easier to cope with than the price of a solution.
When customers were asked what the term "energy efficiency" means, here is the breakdown of responses:
53% - Energy Efficiency means efficient products and/or technology.
20% - Energy Efficiency means an expensive investment.
16% - Energy Efficiency means conservation.
10% - Energy Efficiency means not measurable savings.
Now we understand the fear and issue of upfront cost.
If the customer perception is rooted in technology and efficient products, their vision of energy efficiency is rightfully expensive. And unless they're in the market for a new appliance or living with a broken heating system or renovating their home… they're not going to consider making such investments.
Sometimes the hardest sell is actually motivating customers to make the smaller improvements. How do we get people to stop perceiving everything dubbed "energy efficient" as meaning MONEY? How do we get them empowered to act on the smaller, but impactful, home improvements?
Interestingly, when we took a different approach and used different language, the perception changed. When asked what "energy savings solutions" means, customers responded:
35% - Energy Savings Solutions means easy-to-implement, DIY tips.
32% - Energy Savings Solutions means financial savings.
23% - Energy Savings Solutions means conservation.
8% - Energy Savings Solutions means immediate savings.
Something about "energy savings solutions" feels more attainable. Based on the responses, there's an element of trust which seems to be lacking with "energy efficiency." Look at this interesting comparison:
20% - view Energy Efficiency to mean an expensive investment.
32% - view Energy Savings Solutions to mean financial savings.
We're doing a lot of research on this perception issue right now. Why are general home improvements seen as desirable? Even enjoyable? Even if people would rather be doing something else on their Saturday… they feel pride in completing these tasks.
Meanwhile, it's like telling a child to eat their vegetables when we talk about energy efficiency. What's the rub?
Finding the connection between customers and brands driving a more efficient and sustainable future is what we're all about.