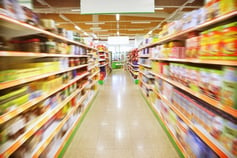 Sustainability in business is one of the most challenging problems of our time, one that is slowly eating away at our societal soul. Not that many of us see this challenge as we are confronted daily by the immediate end of the world being screamed at us, or the pain we suffer when we experience our favorite team losing a game, or our deepest desire for the latest bling.
There are times when I feel like the idea of sustainability is an oxymoron to business – it certainly is an oxymoron to marketing.
Sustainability requires so many partners for a business to monitor that the challenges are deep. And sustainability flies in the face of what we marketers have been doing since we were invented. Sustainability requires authenticity, honesty, transparency - words that are painful to even spell for marketers.
In the marketing world we play with sustainability claims every day.
One day we use the term Green, the next Natural, and the next Sustainable – all great words used by marketers to support primarily authentic claims held by a product or a service. Yet more often than not, these claims are singular, isolated terms used for promotion. Used to support the never-ending consumerism we live in.
No business can be sustainable. Period.
We live in such an integrated and complex world that even with the best of intentions, some integral business along the supply chain is going to trip up the sustainable claim. Yet, it is with great respect to the entrepreneurs pursuing sustainability that we continue to change the way business is being done.
Today we understand how hollow many Natural, Organic, or Green claims can be. And we are using those claims today only because of the entrepreneurial pursuit of doing what is right.
Sustainability may not be reachable, but the pursuit of sustainability is an ideal that will continue to drive change for a better world.