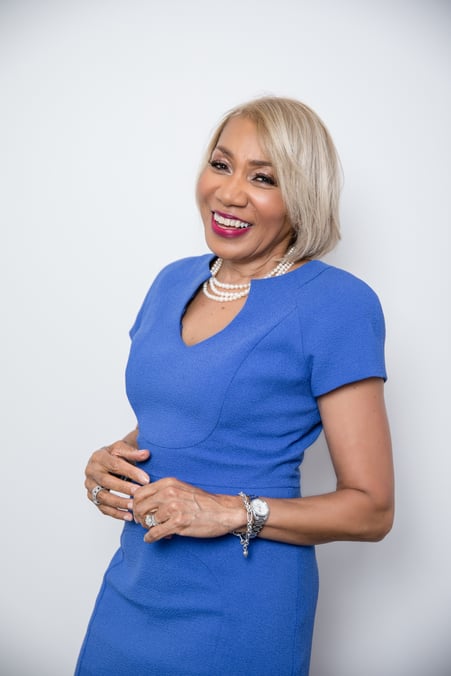 Sarah Lattimer Irvin is, simply put, a multicultural marketing rock star.
Walking into the Metrics Marketing office, Sarah greets me with a big smile and an inviting tone that authentically welcomes me to her award-winning advertising shop. As CEO of Metrics Marketing, formerly Lattimer Communications, she leads her business with a cool, calm sensibility and has curated a team of brilliantly talented brand consultants.
If you've been following EnergyWire recently, you know we've been busy researching and writing about multicultural marketing. KSV and Metrics Marketing are part of a network called MAGNET Energy. We are a group of ad agencies that believe we are stronger together than we are alone. "Sarah and her team have over 20 years' experience working in multicultural marketing. Who better to collaborate with on our research?"
@AnnKSV: Sarah, thanks for taking the time to talk with us. We've given you the name of Multicultural Marketing Maven. Let's start there.
A challenge we hear our clients talking about is understanding customer interest and opinions about home energy efficiency for multicultural populations. What insight can you share with us?
@SarahLattimer: As we all know; the demographics are changing. We can no longer just talk to certain segments of the population. The industry needs to understand different cultures and how they interact with energy efficiency in their homes. For example, the African-American population tends to be more tech savvy and willing to try new products and services. In addition to the messaging, how and where to reach them is important.
EnergyWire recently published a post about "hard-to-reach" being a misnomer for culturally diverse communities, so we asked Sarah for her thoughts on the topic.
@SarahLattimer: First, I [agree] we need to rephrase "hard to reach." These segments are not hard to reach, you just need to know how to reach them (and which vehicles to use) in a way that is thoughtful and authentic. Being visible in minority communities is extremely important. And not just when it's expected or during, say, the celebrations of Dr. Martin Luther King, Jr. Day or Black History Month, but throughout the year. These customers are very adept at knowing who is authentic and committed and who is not. Reaching them through means other than the traditional can make the difference. For example, grassroots efforts to get the message out to the community are important. Putting a company face on your product or service and interacting with the community can bring great results.
@AnnKSV: Some great insights, thank you. Shifting now to another hot topic in the industry: the utility of the future. What are the biggest trends you're seeing?
@SarahLattimer: We believe the utilities of the future will have ongoing strategies for effectively reaching diverse populations. They will take more risks—like engaging their customers around topics other than electricity or gas, but with information that demonstrates an understanding of their culture and how to enrich their lives holistically with more emotion and humanity. After all, that utility is in the customer's home already. [The utility is] almost like a family member, a significant part of life.
@AnnKSV: You've been in business for over 20 years. What has been the key to keeping the success going over time?
@SarahLattimer: I believe it's two things. First, we are a "people driven" business. Having the right people is key, we have a great team who bring different perspectives and ideas but under a common mission. You may say, "but you're an all-female agency. Can you really get different perspectives?" The answer is yes, we can! While we are all female, we are of different generations—from millennials to Baby Boomers; we come from different parts of the country; and with diverse perspectives. So although we share a culture, we are not homogeneous. And second, we always remember in everything we do that we are here to listen to our clients and wow them with new and innovative ideas to grow their business. And to deliver communications that empower our communities to make the decision that is most suitable to their lifestyle.
@AnnKSV: Well said. What have been your biggest challenges? And how have they shaped the agency you are today?
@SarahLattimer: Our biggest challenge is helping clients understand the importance of the African-American, particularly female, segment. Black women are the force that is driving total Black spending to $1.5 trillion by 2021. Black women represent over 24 million people and are 52 percent of all African-Americans. In addition, [the African-American woman] tends to be the key decision maker in her household. We believe she represents a viable and valuable opportunity for advertisers.
@AnnKSV: Why such a "relentless pursuit of data," as your website puts it?
@SarahLattimer: While we have always had to provide data to support our initiatives, in today's environment it is even more important. Clients are looking for a data-driven approach from their agencies. They want to know more and more about their customers—new discoveries; what entices them and what doesn't; what is their journey like with a product/service. We look for smart and thoughtful data that allow us to interpret what it all means and how to use it.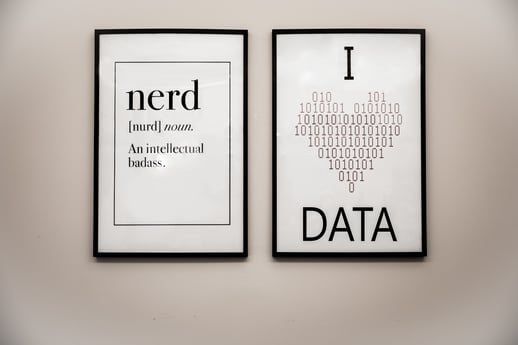 @AnnKSV: Metrics Marketing is part of the MAGNET Energy Network. As a business owner, what does being a part of this network mean to you and your work?
@SarahLattimer: We have a lot of experience in the utility space. Working with the MAGNET Energy Network allows us to share that experience with the network and learn from the experiences of others. Being part of MAGNET Energy Network allows our agencies to bring our specific areas of expertise to work together in the ever-evolving energy space.
@AnnKSV: Your agency focuses on a number of industries. What are some of the key successes you've had across your work that influence customer behaviors and may translate to the energy sector? In other words, how could the energy sector learn from other industries' successes?
@SarahLattimer: Companies come to us because of our deep experience and knowledge of the African-American, particularly female, segment. Corporations should hire companies that understand the segments with whom they want to develop a relationship. It's understanding the key insights and how to develop key messaging including a grass roots approach that takes them authentically into the targeted community. Let's be honest, the energy sector is neither sexy nor terribly engaging. At Metrics, we encourage our clients to talk to customers beyond the technical language of their industry. It's important to influence consumers by being less "techy" and more human.
@AnnKSV: Sarah, thank you again for taking the time to talk with us about multicultural marketing and the energy world. You've left us all with a challenge to think deeper, rethink how we are connecting with people and have fun along the way.
Want to hear from customers in the Atlanta area on what they want from energy companies? Check out this KSV and Metrics Marketing Point of View customer video.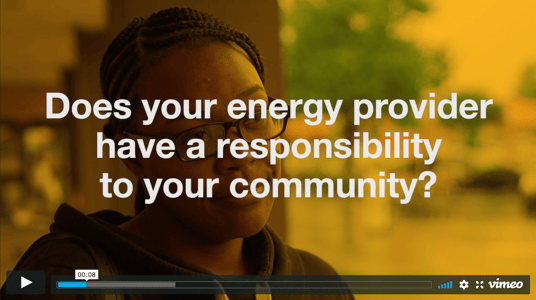 For more about Metrics Marketing, please check them out here.
____________________________________________________________
Ann is KSV's Mission and Brand Manager. Her experience in marketing and communications is deeply rooted at the intersection of sustainability and energy with fellow certified B Corps. And whoever thought Superman had the best capes never met Ann. Read more from Ann here.
____________________________________________________________