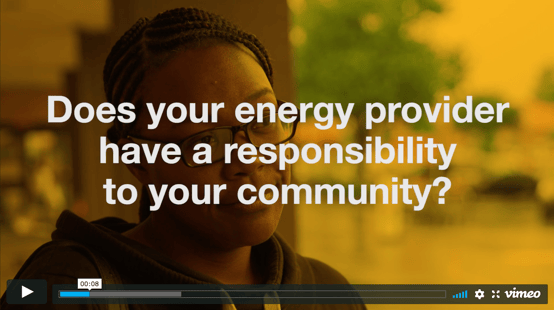 New Video on How Energy Marketers Can and Should Respond.
Authenticity is in. For marketers, it's one of the most important demands consumers have of companies. People want to be able to connect to the people and stories portrayed in the advertisements they see. Authenticity dictates the success of the consumer packaged goods (CPG) industry—think Coca-Cola, Procter and Gamble, Johnson & Johnson, Unilever—across food, home care items and basically any other product that enters the home.
Remember the Dove Real Beauty campaign of 2004? A genius idea: highlight real people and win a bunch of media attention doing so. Dove challenged companies to recognize the reality that consumers relate to people who actually look like them. Until then, most models simply weren't relatable for the majority of Dove's consumers.
Over a decade later, we know that the more authentic the message, the greater the lasting brand recognition. Transparency, trust, and acceptance directed toward a diverse consumer base equate to a win today for CPG companies and energy companies alike.
If CPG and lifestyle brands learned this lesson long ago, why has our industry been so slow to do the same? Is it a fear of authentically showing diverse audiences or is it the lack of understanding the value these audiences bring to our products and services? Stock photography and homogenization isn't the answer.
This spring, KSV worked with one of its Magnet Energy partners, Metrics Marketing—an Atlanta-based creative consultancy specializing in multicultural marketing—to ditch the more traditional, pedantic research method and instead have real conversations with real people in their communities, specifically African-American customers.
Our goal: to better understand the misunderstood markets, the customers who are often unfairly deemed hard-to-reach. Our results: energy marketers are missing big if they can't be authentic. We learned that when it comes to energy-efficient products, the drivers and barriers to adoption aren't all that different among those who've been labeled hard-to-reach. What's missing are stories and people that these audiences can relate to.
African-Americans Want to See Their Communities Highlighted Authentically
Customers commonly noted disappointment that their community wasn't highlighted in communications about energy efficiency programs. Some specifically referenced stock photography being used and passed off as their community.
We have to ask ourselves, are we showing a whitewashed version of ethnicity? In view of our findings, we believe in the opportunity for energy marketers to target specific communities with a high density of ethnic populations and accurately represent their life stories.
Three Ways to Market Authentically
Use relatable narratives in your promotions, and when possible, give your customers and communities a starring role. You can even use creative images that are from the communities you're talking to. Tap into personal stories and evoke memories. Give people a tangible way to relate to the products and services you're offering.
Determine whether you're showcasing authentic stories by auditing the last three months of your most recent campaigns. Look at the images you've used to see how well the photos match the demographic you are speaking to or trying to reach. Then take it a step further and ask yourself if these images are a homogenized version of the events being pictured. Do the images you've used tell stories that people can see themselves in? Is this a snapshot of their lives? Or is everything a stock image that was likely found with a specific ethnicity in the search bar?
Try partnering with community organizations. Build trust by participating in activities or events that show you putting customers front and center: churches, schools, housing authorities, even community fairs and sporting events. Grassroots campaigns have shown adoption rate success with residential solar programs. SunCommon, a solar developer in the Northeast, bases its entire marketing model on a grassroots approach. In the first two years of business they doubled solar in the state of Vermont and now install half of all installations in the state.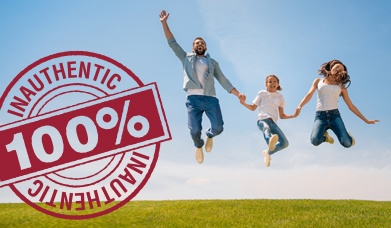 Be daring enough to move energy marketing into the world of lifestyle brands. Your entire approach—not just individual messaging strategies—should involve realistic portrayals of people, authentic connections and marketing that doesn't leave any customer out of the spotlight.
-------------------------------------
Metrics Marketing, Inc. (formerly Lattimer Communications) is a creative consultancy that helps clients connect with multicultural audiences to forge relationships that drive business results. Having developed successful programs for Fortune 500 companies, as well as local businesses, it is one of the few minority-owned agencies in the South with a breadth of national and regional brand experience. For more information about Metrics Marketing, please visit www.metricsmktg.com.
____________________________________________________________
Ann is KSV's Mission and Brand Manager. Her experience in marketing and communications is deeply rooted at the intersection of sustainability and energy with fellow certified B Corps. And whoever thought Superman had the best capes never met Ann. Read more from Ann here.
____________________________________________________________