Happy Thanksgiving Eve!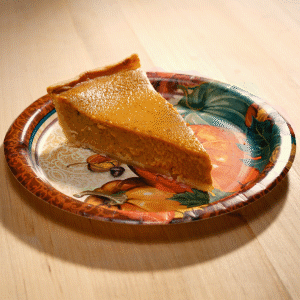 The team at KSV certainly has a lot to be thankful for – inspiring clients, innovative colleagues and a community dedicated to sustainable energy, just to name a few things on our list.
Amid our preparations to enjoy the holiday and a few days untethered from our desks and laptops, we'd like to share a few stories from around the Internet that are bringing an extra dose of gratitude into our lives:
The best way to spark innovation? Refusing to stifle creativity at the beginning of the brainstorming process, listening, and above all, empathy.
Carbon removal: an opportunity for American innovation. "In recent decades, new thinking and smart solutions have sparked transformations in the energy we use and the cars we drive. Now we need to unleash that same innovative and entrepreneurial American spirit to strengthen and scale up carbon removal."
Technology of the future should care for our well-being. Every day, smart technology grows in size, scope and capabilities, so why not design it to do good? One example: Norwegian startup No Isolation is working on a robot that can fight social isolation and loneliness.
RE100 members increase renewable energy by 41 percent. The initiative, led by the Climate Group and CDP (formerly the Carbon Disclosure Project), continued its significant growth with 37 new companies signing on in 2018 alone. The growing membership highlights a takeaway we've alluded to many times over the past year: The business community is fundamental to leading the path to large-scale adoption of renewable energy.
Efficiency should always be the first answer. "In emerging economies, the provision of more energy services is a fundamental part of economic growth and social development. Energy efficiency can help ensure that any increase in the availability of energy services brings real benefits rather than creating additional problems, such as increased air pollution."
What are you most thankful for this year? What's inspiring you this week? We'd love to hear all about it. Until then, a truly happy Thanksgiving from all of us to all of you.