Next month, at the AESP Spring Conference on marketing, KSV was asked to speak on world class brands, and what energy companies can learn from them.
And there is a lot to explore on this topic.
But this week a big (BIG) world class brand made a big mistake.
Have you watched the now (in)famous Pepsi ad with Kendall Jenner?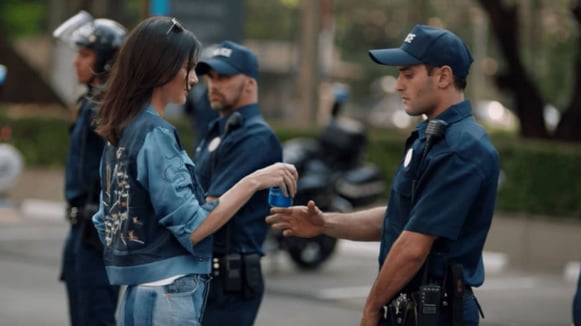 Look, every brand makes unfortunate marketing decisions at one point or another, and Pepsi owned up to their error in judgement quickly and pulled the ad. And if you want, there are plenty of
smart
,
funny
, and even
painful
articles about exactly what went wrong with this experiment by Pepsi.
But what lessons can we all collectively learn from this gaffe?
1. You are not your target audience. Some of the worst criticism of this ad is that it is just so tone deaf. Is it co-opting from political movements? Is it a commentary? Have the people who designed the ad ever been to a protest? Did they really think that deep, wounding divides could be solved through cola and celebrities?
Some have claimed that perhaps the biggest failure of this ad was the fact that the depiction of the protest simply has no relationship to the reality of one, that the people hired to portray this act had never actually been a part of it.
Others stated that the leadership team reviewing this ad was so far removed from their demographic target (millennials) that they created a casserole of "things millennials like" and thought it would work (musicians! instagram stars! Kardashians! protest! social causes! AND... soda!), while missing completely that the millennial generation is known for many things, but falling for disingenuous, inauthentic advertising is not one of them.
All of this brings us to our next lesson...
2.
Advertising should be tested.
Even if it's a small test. Even if you've got a deadline. Even if you love it.
Especially
if you love it. Show it to people who don't care about you. Show it to people who don't like your brand. Hear the very worst of what could be said, and make an informed decision. Because if you don't listen to it during testing, you will hear it when it's out in the world. The Pepsi ad got 1.6 million views on YouTube
in 48 hours
, with nearly five times as many "downvotes" as likes. And the articles, painful memes, and pointed commentary became louder and much more costly than any testing would have been.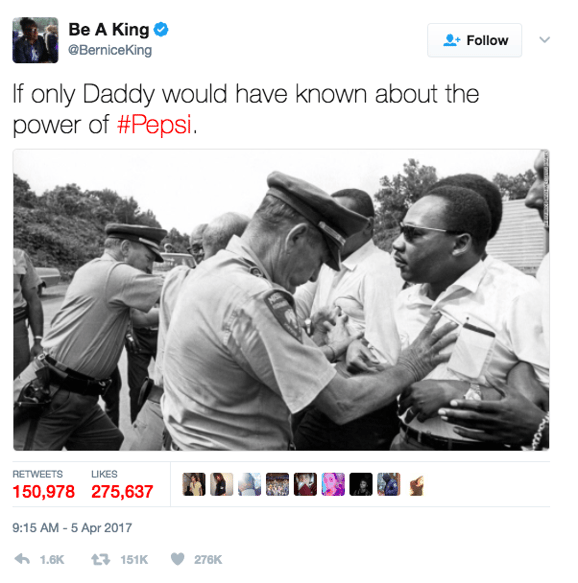 3. Even big budgets, big celebrities, and big concepts are not a guarantee of big success. This ad was an expensive endeavor. From celebrity endorsements to the production quality, casting, and music selection. It has all the ingredients of something that should have succeeded.
So often we hear from our energy and sustainability clients "we can't do that, we don't have the budget to be REALLY creative". But budgets do not equal creativity. And budgets don't equal success.
To create success you need three things:
1. A great, simple idea, executed well.
2. An idea that is ownable.
3. An idea that is strategically sound.
Nothing about this Pepsi ad was great, simple, ownable, or strategically sound. It so happens that it had the elements of being executed well (from a production standpoint), but it failed (mightily) because it missed everything else.
Want even more lessons from world class brands? Stay tuned for more from our upcoming AESP deck. If you want, we'll even give you a sneak peek at it. Just reach out.
Need a palate cleanser from that ad? We did too, so we returned to the inspiration of an old standby.