The MUSE Creative Awards is an international, industry-wide competition for communications professionals. This spring, among 75K of our talented peers from 108 countries, KSV was honored to receive not one, but four MUSE Gold Awards.
We humbly thank the MUSE Awards committee for the recognition of our concepts, ideas, and designs. We admire our fellow award winners and are inspired to take more risks, establish even higher creative benchmarks, and define new paths forward.
Our Award-Winning Work:
For the 2023 MUSE Creative Awards Season 1, the theme Unleash Yourself drove our entries. Here's what we unleashed:
Award won: GOLD
Category: Business to Business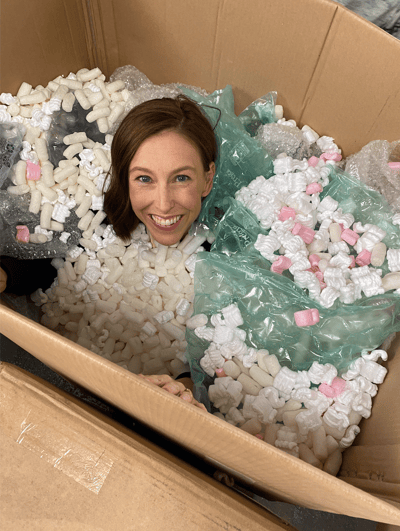 Are you holding yourself back? Our campaign for PSE&G sought to explore this question and reach business owners and decision-makers who would benefit from making energy efficiency improvements to their buildings.
In the first year, the campaign exceeded lead generation goals and conversion benchmarks. Additionally, energy savings surpassed year-one goals across the business portfolio. Ultimately, KSV's team aimed to position PSE&G as a source of dependable support.
KSV account manager Caitlyn Lucadamo, who worked closely with the creative team, said, "We needed to solve for the uncertainty that businesses face with rising costs, changing technologies, post-COVID industry, supply chain, inflation, etc. Or, in other words, the complexities and uncertainties that any business or business owner faces."
The campaign spread a succinct message: No matter what you may be facing, energy costs are something you can control. And by upgrading your equipment and utilizing incentives from PSE&G, you have one less thing to worry about.
Award won: GOLD
Category: Sustainability & Environment
Award won: GOLD
Category: Integrated Marketing - Green / Eco-Friendly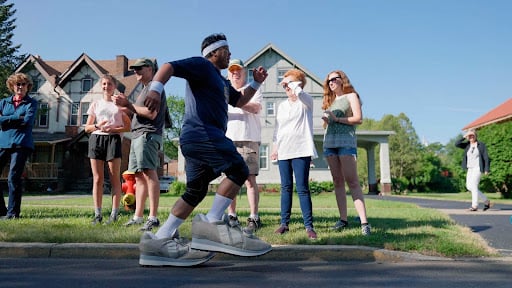 Tackling climate change is a massive endeavor that requires widespread cooperation. So, KSV zoomed out and asked: What if our shoes were the actual size of our carbon footprint?
To illustrate the magnitude of this environmental impact issue, the campaign featured a man living with enormous feet representing the size of a single person's carbon footprint. Ultimately, it revealed how clean heating and cooling solutions can offset and shrink our footprint.
The multi-channel statewide campaign was enhanced through activations where Big Feet ambassadors — runners wearing giant shoes — took over the summer running scene.
The campaign proved effective:
- Public relations efforts resulted in an estimated online and print audience reach of 22.4 million people;

- Paid social media efforts across Facebook, Instagram, Twitter, and TikTok generated 50,000+ site visits and over 7 million impressions;

- Nearly 800,000 video views on TikTok alone; and

- A 16-point increase in consumer understanding of ways to heat and cool without fossil fuels.
According to KSV's executive creative director, Nick Bruskewitz, the Big Feet campaign blazed a wide path and increased awareness of how people's decisions impact climate goals.
Award won: GOLD
Category: Integrated Marketing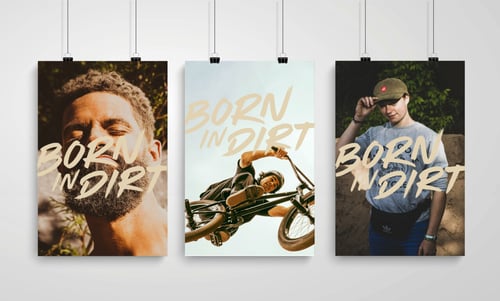 "Born In Dirt"
This phrase leaned into the nostalgia of dirt track racing in the 1980s, while embracing the freestyle athletes and discipline the modern-day Mongoose is best known for: a purposeful collision of old and new, dirt racing and freestyle culture. It was this intersection of BMX cultures that feels so fresh, so ownable for the brand; a weird, made-up fantasyland that is also a state of mind. Welcome to "Dirtvana."
The Mongoose Dirtvana campaign posed several solutions to the challenge of including three unique athletes from three different disciplines in one cohesive brand campaign.
Nick Bruskewitz shared another obstacle to this campaign: working within extremely limited budget parameters, with no paid media. This stretched the creative team's approach to reinvigorate Mongoose's brand image, increase relevance, and create a fantastical new narrative around the three athletes, all on a shoestring budget.
Underscoring a Commitment to Driving Impact:
Awards season happens yearly in the world of advertising and marketing. As an agency this time of year presents us with the opportunity to celebrate the impact of our work, our team, and the efforts of our clients in creating a more sustainable future. This year's MUSE Award wins allow us to dig a little deeper into the work, knowing that:
- We're on track in creating top-notch content that both serves our clients and drives their missions forward.
- We have clients that inspire us to grow our abilities, and we're a talented team that meets clients' challenges head-on as we continuously look to elevate, support, and push each other to grow.
- We're leading the ad industry in ways that matter the most: understanding our clients' challenges and creating solutions. And in telling their stories, delivering a narrative with an authentic and knowledgeable voice, and in purpose-driven ways that strike home with the audience.
Thank you again for the recognition, MUSE Awards. We are not ones to rest on our laurels, so stay tuned for more news, inspiration, and updates.