A few weeks ago we spoke about one of our clients, National Grid, winning big at the ENERGY STAR Awards.
This week we want to take the opportunity to talk about another one of our clients and the awesome success they've been experiencing.
Mass
Save
is an initiative sponsored by

Massachusetts

' natural gas and electric utilities and energy efficiency service providers.
And KSV has had the honor of being the shepherds of the
Mass
Save
brand, partnering with the sponsors to be sure that
Massachusetts
residents and business owners understand that energy efficiency can
save
them money and make them more comfortable.
Mass
Save
does a lot of things well (and
Massachusetts
benefits from
Mass
Save
's efforts, ranking #1 in the ACEEE state rankings for 6 years running), and among the things that they do quite well is measuring the efficacy of their marketing efforts.
From tracking brand awareness and familiarity to market penetration,
Mass
Save
has years of historical data on their performance, and this years performance is better than ever.
So we made this little video just for them (and you!).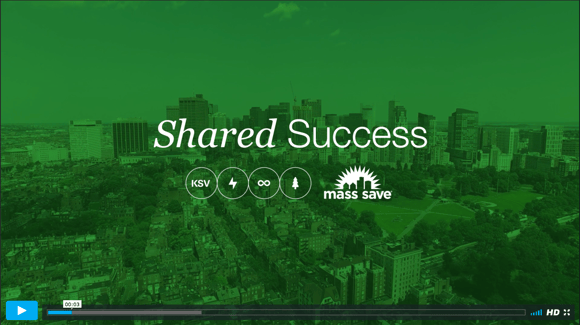 So congratulations
Mass
Save
.
We're proud to be partners with a brand like you.
And we're excited to see what's next.