When Hurricane Maria made landfall in Puerto Rico on September 20, it was lights out for the U.S. territory.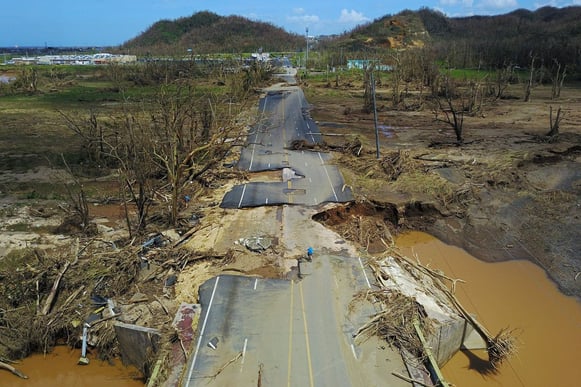 One hundred percent of the system run by the Puerto Rico Electric Power Authority is offline because Maria damaged every part of it. (Source)
The storm was bound to cause destruction to this small island.
But it was able to create such a truly devastating humanitarian crisis only because the power grid on Puerto Rico was outdated and in desperate need of infrastructure investment.
Even without tropical storms, outages were common. The median plant age was, after all, more than twice the industry average, and most of the plants are far away from cities in hard-to-reach areas that are completely exposed to extreme weather. (
Source
)
The storm caused such wreckage that at this point support agencies aren't looking at options to repair the infrastructure.
"We really should think in terms of rebuilding at this point," says Ken Buell, director of Emergency Response and Recovery with the US Department of Energy. (Source)
Maria has been a wake-up call.
It's reminding the entire energy industry of the importance of grid resiliency and infrastructure investment.
But what about the average American?
Our guts (and a lot of past research) tell us that this is likely the first time that many Americans have ever thought about grid resiliency.
But that has us wondering...
Is Maria changing perceptions about the grid on the mainland?
Would average energy consumers
want
to hear more about infrastructure age and investment if energy providers communicated it to them?
KSV is hitting the road for another round of POV videos. We're going to talk to folks all over the country about their thoughts on resiliency.
Have a question you're eager to have answered? Let us know.
And stay tuned for a series of customer POVs on the current state of the U.S. power grid.