The weather has warmed, the sun is shining and we're coming up on Memorial Day Weekend, the unofficial start to a summer that, although welcomed, presents uncertainty for many.
Even so, there are reminders and stories every day that provide us with a breath of fresh air and a healthy dose of hope in the face of adversity. There will always be good in the world - good people, good brands and good news.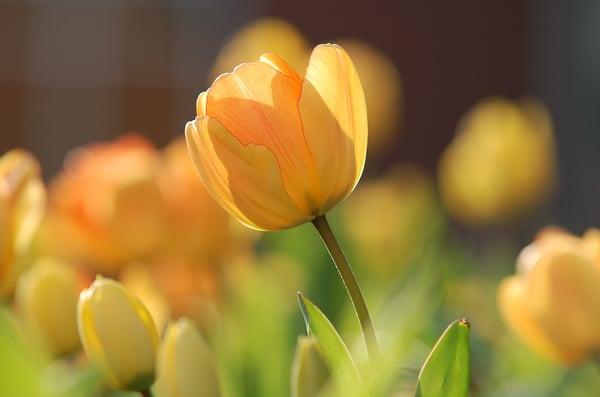 Here's a round up of just a few of the stories that have been inspiring us lately:
Why Purpose Driven Companies are Faring Better in COVID-19: The authentic commitment to a purpose larger than financial profits alone has helped several companies weather trying economic times. In addition to a shared purpose, mission-driven companies also share several underlying themes: fast and effective innovation; flexibility; flattened hierarchies; accountability and, above all, humanity.
What COVID-19 Taught Me About Great Workplaces: Working remotely through a global pandemic has brought about revelations for companies and employees alike. One basic, but powerful, realization: a good workplace has little to do with the actual, physical place of work, and everything to do with the people you work with.
Five Ways AeroFarms Puts People, Planet and Purpose First in Uncertain Times: AeroFarms, a fellow B Corp and one of the first farming companies to become B Corp-certified, is tackling today's unknowns and tomorrow's uncertainties with innovation and compassion as it works to be a force for good in the agriculture industry.
For the First Time Ever, Renewables are Set to Eclipse Coal in the U.S.: Driven in part by the pandemic, the United States is on track to produce more electricity this year from renewable power than from coal for the first time on record, and the implications for the climate are significant. The projections, while still just that, offer a glimmer of hope in spite of the current administration's efforts to roll back several EPA programs initially set in place to stymie the detrimental effects of climate change .
25 Companies that Believe Smaller is Better: With so many small businesses at the mercy of coronavirus right now, this list is an inspiring and hopeful look at the people behind the scenes of small businesses around the world, doing everything in their power to best serve their communities, their customers and their employees.
The Best Commencement Speeches of 2020: Several years from now, the class of 2020 will have some incredible stories to tell. Even though commencement ceremonies looked a lot different this year, the powerful speeches given by 2020's commencement speakers remain as inspiring as ever. A particularly poignant quote from Apple CEO Tim Cook:
"Memorialize in your heart the way in which these times reveal what really matters: the health and well-being of our loved ones, the resilience of our communities, and the sacrifices made by those—from doctors to garbage collectors—who give their whole selves to serving others."
We're always in the mood for good conversations and hopeful stories, so tell us, what's inspiring you lately?