Today we met with an energy company who is undergoing a digital transformation, and they wanted to talk to us about the intersection of customer experience and user experience.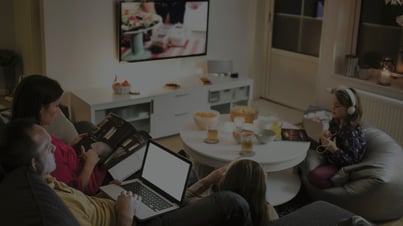 We presented our 2016 annual proprietary research, and some opportunities that we had identified for them, and the conversation and prep got us thinking: is digital transformation the biggest challenge that companies are facing today?
Every week we have conversations with energy companies, IoT and product companies, and companies trying to sell their products and services into b2b customers, and the resounding message we get is this: our digital properties are not working hard enough for us, and they definitely aren't working for our customers.
Whether it is providing a thoughtful customer experience that acknowledges what else they have engaged with, or getting good data out of your digital properties that can inform the rest of your business decisions; your website is one of your biggest assets.
And yet. Infrastructure, systems that aren't working for business, clunky user experiences and legacy systems, a mess of data all coming from disparate sources. It's just not easy to make it work.
We also know that connectivity, mobile responsiveness and planning for the entire customer experience is vitally important.
Consider this (from our research): 66% of all email is opened on a mobile device.
Are you sending emails to your customers? Great.
And what are you asking them to do (or telling them about) in that email? Does it have a mobile or responsive landing environment? Are you asking them to fill out a form? How does it work on a mobile phone? Is it easy? And are you getting data back out of it that informs every next step that that customer takes?
For us, digital transformation is about much more than just what happens on your website. It's about the entire customer experience, and how digital can bolster and improve satisfaction.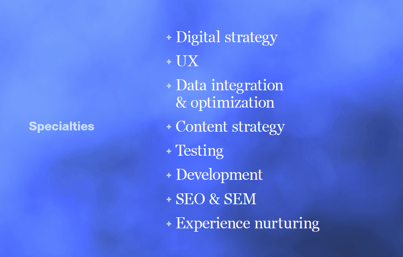 The work we've been doing around digital transformation has a few key tenets; and this week we're launching a new KSV Brief, around digital transformation work and the phases of digital transformation we walk through with clients including the questions we use to get started.
______________________________________________