We're back with the next installment of our Industry Expert Interviews, a content series that keeps the community spirit alive and well (and selfishly, gives us the opportunity to talk to some truly incredible people). These will be longer installments, so we encourage you to grab a cup of coffee, sit back and enjoy "meeting" someone new.
We're honored to share our recent conversation with Matt Daigle, CEO and Founder of Rise, a fellow B Corp and the leading online authority in sustainable home improvement, connecting homeowners with the resources, tools and professionals they need to make their home renovation dreams a reality.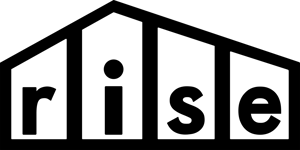 Matt always knew that he wanted to own his own business one day, but it wasn't until he and his wife purchased and began renovating their home at the same time they were expecting their first child that things started to really click into place. He started thinking about the future, what he and his wife would leave behind for their daughter, and their collective carbon footprint, both from their home and as a family.
After plenty of research, Matt realized he wasn't the only homeowner out there looking to build a more sustainable home and struggling to find easily accessible resources to do so. Rise grew out of that need, making it as easy as possible for homeowners to make decisions that are better for the planet and for their families.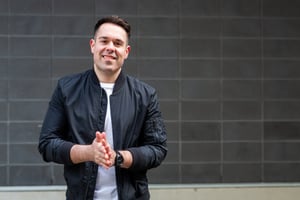 Check out our conversation with Matt below:
KSV: At what point did the B Corp certification become something that you wanted to focus on?
Matt: It was pretty early. I think it was before the company was founded. I took up a lot of inspiration from folks like Yvon Chouinard of Patagonia, and also, studying business and learning more about businesses, I knew that I wanted to build something that had an impact in some way, shape or form.
We've really baked that right into the company at Rise and what we do today. It was just something that was really important to me personally, and to the folks who joined Rise early on.
KSV: Being a startup, do you think it was easier to bake in the mission-driven aspect of things as you were beginning to build the company, versus already being established and deciding to switch toward a more mission-driven way of operating?
Matt: Yes, you do have a little bit of an advantage when you know from the get-go that it's something you want to do. A big part of being a B Corp is just your guiding principles… they are the way that you really make decisions within your organization. You must make sure it benefits not just the shareholders or making money for the company, but also people and the planet. If you're making decisions that go against the last two, then you're not really on your way to becoming a B Corp. For us, the environmental part was already our mission. Our company deals directly with the environmental part. We do other things aside from that that benefit the planet.
Also, when you're starting a company from scratch, you do have that advantage of figuring out what kind of culture you want to build. When you have a pre-established culture, it does take some time to change a lot of that. [With a pre-established culture] there is a transition that needs to happen, but it needs to come from leadership.
KSV: How does Rise differentiate itself in what is becoming a more competitive market (sustainable home building)?
Matt: At the end of the day, Rise is here to serve homeowners. I would say that's our key differentiator. That's who we look after. Everything we put up on our site must benefit them in some way, shape, or form. We are very, very intent on that, and that's how we've grown up. That's why we have the size of the audience that we have today.
People are seeing across home improvement that homeowners are taking more and more accountability and responsibility over what goes into their house. They're making more decisions than they were 10 years ago. It's not just about aesthetics anymore, it's not just a pretty paint on the walls or furniture in the house. It's like, "What type of insulation am I putting in my walls? What type of siding am I putting on the exterior of my house?"
KSV: Do you think that the home building industry is shifting gears to think more sustainably, or they're waiting for that customer demand for sustainable home building on a larger scale?
Matt: The lens that we use is all about health, wealth, and planet. Those are the three main benefits when you look at sustainability that impact the homeowner. How do they impact your health? Making sure that you're choosing materials that aren't full of toxins. Or making sure that you have great air quality inside your home via a mechanical ventilation system. Then, for the planet, choosing materials and products that just have either a lower embodied energy built into the product, or through their use, is lowering your carbon footprint.
What we're seeing with home improvement is that there is a major shift happening. I think this year, we were at the International Builder Show, there was a ton of talk around the health of the home. What we're seeing is that almost all manufacturers out there want to be green. A lot of them already market themselves as such. Some do a better job at that than others. But we're kind of there to be that light post for homeowners to say, "Hey, this manufacturer knows what they're talking about, or these ones, not so much."
KSV: It's interesting to know that the manufacturers are interested in looking to make that shift, and that many have already done so.
Matt: Within our industry, I think there are just so many ways that you can build a house, that just stamping "sustainable" on it doesn't really do it justice.
For example, prefabricated homes are starting to come into focus more. Prefab allows you to build a home offsite and you save a lot on material waste that way, instead of just building a custom home on-site.
They're typically smaller, they can be modular. Then you compare that to other things like passive houses, which come up a lot when you talk about energy efficiency. These are the types of homes that provide the ultimate in comfort and indoor air quality.
Tiny houses are another one. Just lowering your footprint in general, having smaller homes instead of bigger homes. I just think there are different ways of how you can look at sustainability, in general, within the building sector, and many manufacturers are looking to make that shift if they haven't done so already.
KSV: Shifting gears a little bit, have there been any marketing tactics that have yielded surprising outcomes for Rise?
Matt: I think in the early days, we totally focused our marketing in the digital world. There are pros and cons to doing that, but we kind of proved it to ourselves that we need to have a presence outside of that world. We went to the International Builders Show in January. That was our second show. This year felt like we had a full-on presence there. People recognized us, people knew who we were. It felt more as though we had our part in the industry, and having that physical presence went a long way.
Now that we have customers and that we're calling on manufacturers to come and join our platform, it was kind of essential. A lot of manufacturers, they want to shake your hand. They want to see who you are. I think that was something that we, in the early days, didn't pay enough attention to… having a physical presence in places.
Aside from that, the real success, I think, has really been on the organic front and paying attention to search engine optimization (SEO). We talked to a lot of manufacturers who are struggling to get their product seen. Oftentimes, they might have a really innovative product, or a product that people haven't heard of yet. Or they have literally just created a new product category. So how do you get noticed? How do you get people to find you?
We've actually been able to prove that, to a lot of manufacturers joining Rise, we can easily rank with Google (in terms of SEO) because we know how to. I think that if you're any business and you plan to invest in a website, plan to invest just as much, if not more, in SEO. That website is nothing without being seen.
KSV: Businesses like Rise are doing really great work to inspire the next generation of responsible consumers, and also shift the mindsets and behaviors of current consumers. What is your biggest piece of advice for continuing that shift and ensuring that this is not just a fad, and that the idea of a responsible consumer continues for generations going forward?
Matt: I think that the B Corp values are entrenched in most people... the majority of consumers. The problem, though, when you're going to sell a product, there can be a compromise. There can be a compromise to get the added values of, "Hey, by buying this product, it's going to do a great service to the planet," or, "By buying this product, it's going to make a big difference in other people's life."
You need to make sure that whatever you're selling, you're showing the value of what you're offering, and that you're not necessarily paying a premium for it, either. I want to say for us, the biggest barrier that we face in our industry, and in what we push and try to educate people on, is price.
There's this… almost a stigma, and decades of greenwashing, telling people that it has to cost more to be green or to be sustainable. We're here to tell people that it doesn't. But it's up to us, as a company, to educate people on why that is the case.
---
Thank you so much for taking the time to sit down and talk with us Matt! Stay tuned for our next Industry Expert Interview, where we'll be sitting down with Emily Gaynor, the Corporate Sustainability Manager at Bee's Wrap.