We've got our noses buried in electric vehicle consumer insights research lately. Since EVs are taking up a considerable amount of our brain capacity these days, we thought we'd share a few of the EV news stories we have been paying close attention to in the last week or so.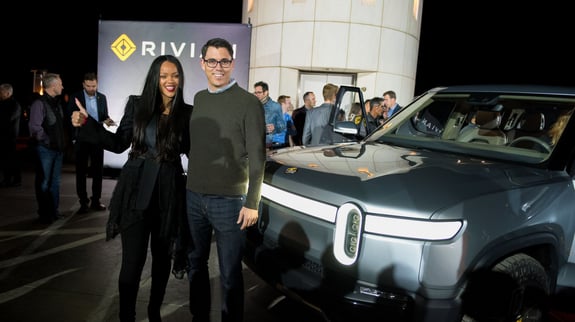 EV Startup Rivian Wows with Pickup & Rihanna Cameo
America's love affair with pickup trucks has long been documented, and for several decades, pickup trucks have been the top three selling vehicles in the U.S., accounting for more than 2.5 million units annually.
But will truck buyers go electric?
Start-up automaker Rivian seems to think so. Last week it debuted its all-electric pickup and SUV using one of the biggest stars in the world to promote them: Rihanna. The star's billionaire boyfriend is a major investor in the startup, which recently procured its first manufacturing center and currently employs 600.
Rivian is already taking orders for its R1T pickup and R1S SUV and plans to begin deliveries in 2020. Prices will start at just over $60,000, which is price competitive with gas-powered luxury pickups and SUVs.
GM Doubles Down on an Electrified Future
Although the headlines covering last week's GM announcement have focused on plant closures and layoffs, the company also announced its plans to double its investments in electric and autonomous vehicles. The first signs of those investments are already evident; the automaker is taking steps to become a transportation company in 2019 when it begins sales of its foldable e-bikes. GM has launched a naming competition with consumers to spark interest in its new endeavor.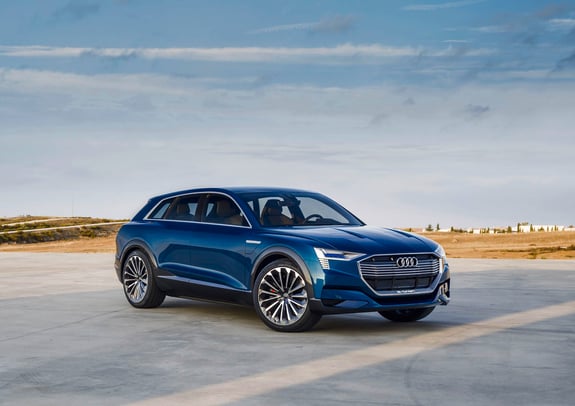 Audi Continues Tesla Competition with New Model Preview at L.A. Auto Show
Just two months after unveiling its e-tron SUV, Audi and Iron Man (Robert Downey Jr.) took to the L.A. Auto Show to launch a new model. The e-tron GT concept car is a direct competitor to Tesla's model S and should go into production within the next few years. At the model's unveiling, the company's recently anointed U.S. President, Mark Del Rosso, made the commitment that by 2025, 30 percent of Audi's volume would be electric.
The new model and Audi's recommitment to EVs come on the heels of parent company Volkswagen's announcement that it was scouting locations for a U.S. plant specifically designed for EV production.
Which one of these stories is most intriguing to you? Rihanna promoting an electric pickup truck, GM looking to wade into the EV waters with a foldable e-bike or Audi's continued push to compete against Tesla? We'd love to hear your thoughts!