November feels like the optimal time for reflection. In theory, the biggest projects of the year are winding down, and a new year looms ahead. In reality, you are probably just as busy as you were in January—perhaps even more so—and will spend the weeks between now and the end of the year at a frenetic pace trying to find some semblance of balance between finishing out 2019 and planning for 2020, leaving little time for true reflection.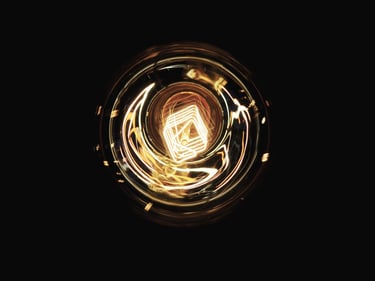 Photo credit: Anastasia Zhenina
With that in mind, we are sharing the three high-level takeaways that resonated with us the most this year from our favorite movers and shakers. Hopefully, these will help keep you forward-thinking and allow you to cross "reflect" off of this week's to-do list.
Don't shy away from new technology. New ways to consume content are popping up at lightning speed. While it may seem a far ways away from your brand's comfort zone to dive headfirst into new technology or an unexplored medium such as podcasts, streaming services, or voice technology, 2019's energy and sustainability thought leaders, such as The EnergyGang's Jigar Shah, have embraced these new platforms as a way to own conversational topics and connect with audiences in a way that feels authentic and real to them.
The added bonus from embracing new technology—whether through advertising on new platforms or owning and distributing thought leadership content via new channels—is that many of these channels are connected, allowing you to be more efficient than ever with your strategic content marketing placements and potential advertising dollars. Take podcasts, for example. Podcast listeners are more likely to own a smart speaker, such as an Amazon Alexa or Google Home, according to research compiled by Nielsen, Edison Research, IAB, PwC, and Pacific Content. They're also much more likely to subscribe to streaming services, such as YouTube TV, Amazon Prime, or Hulu. Imagine the efficiency and effectiveness of reaching your customers with holistic messaging and content across three popular and rapidly growing media channels!
Encourage competition. There's rarely a week that goes by without Elon Musk and, subsequently, the Tesla brand, making headlines. Whether that is an entirely good or bad thing is up for debate, but the underlying current of Tesla-mania is that Elon Musk has been able to stay in the game—and ahead of it—for a long time. This is particularly true in 2019, which has seen an increasing amount of competition for Tesla from established automakers such as Audi, VW, and Ford. One way Elon stays relevant? He encourages the competition. This was on full display this week following the unveiling of Ford's Mustang Mach-E SUV. Following the announcement, Musk tweeted his congratulations to the company while simultaneously encouraging other automakers to venture into electric territory.
This statement shows both a comfort in Tesla's standing within the marketplace as well as a greater understanding of the big picture: in order to achieve systemic change there needs to be a sharing of ideas, there needs to be choice, and there needs to be an exploration of options. Ensuring a better future through large-scale strategic electrification, zero-waste efforts, or action on climate change won't happen if only one brand implements one solution. It will take the collective efforts—and the willingness to collaborate, even amongst so-called competitors in your industry—to make it all happen.
Follow the customers, especially when they're disruptive. An e-marketer study found that 40 percent of Internet users expect direct-to-consumer (D2C) brands to account for at least 40 percent of their purchases within the next five years. The rise of the direct-to-consumer retail experience has been both a disruption for traditional retailers and a boon for many of the most popular sustainable retail brands over recent years. Venturing outside the norm, whether by sheer obligation (not having the capital to support a brick-and-mortar location) or simply adhering to the shopping habits of 2019's customers, brands like Allbirds, Kotn and Rothys first found their footing in the D2C space, experiencing rapid success and simultaneously developing a strong platform to communicate their mission, vision, and values to loyal customers. These retailers' experiences drive home the timeless takeaway that the customer is always right. Similarly, most brands will find success—and a much stronger platform to share key messaging—by listening and integrating customer preference into all aspects of their product and service offerings.
Let us know: what trends are you most eager to learn more about in 2020?