Just kidding!
We wanted to send you an energy themed holiday treat from KSV. Enjoy!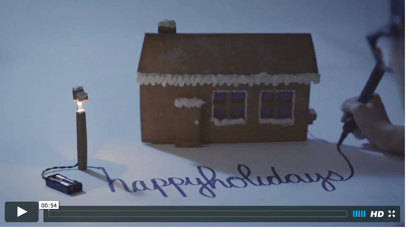 But really, we've got some great stuff on tap for 2017.
We've been asking you what you wanted more of out of Energy Wire, and we heard you loud and clear.
We'll be featuring even more case studies, voices of industry, research, voice of the customer research, and povs on energy, with content from some of the most compelling voices in energy today, including perspectives on energy storage, IoT, audience segmentation and hyper-targeting.
Want to contribute content to EnergyWire in 2017 or be featured in an article? Reach out, we'd love to work with you.
And until 2017, KSV is wishing you a happy, healthy, energized, and sustainable New Year.
_______________________________________________
_______________________________________