Communities are the very foundation of a society.
Interesting to think about, right?
Communities are the places we live, work and play. The places we shop for groceries. The schools our children go to. And within those communities are micro-communities. Networks of people. People who all share the same favorite lunch spot. Who all use the same dentist. Networks of new moms. Of retirees. And, over the past decade, networks of folks with ever more niche tastes.
Pokemon Go is creating a community (we think—we're not totally sure what it is).
So how does a brand tap into the incredible power of communities?
Well, we've helped a lot of brands do just that.
And we've done this with some pretty awesome results.
So what lessons can we learn from these communities?
1. Use your data: Communities are networks. Connections. They are powerful sources of referral and word of mouth. So how could a utility connect with the communities it served, and empower them to be ambassadors for energy efficiency? In 2015, National Grid developed a new, innovative model to take community programs to a whole new level in Massachusetts. Building off the data-science driven models that were developed with community-specific energy savings goals, KSV developed a plan that leveraged targeted grassroots marketing efforts to build trust, show community support and drive participation in energy efficiency programs.
The results: 154% of goal met. 13% year-over-year increase in program participation.
Watch the video: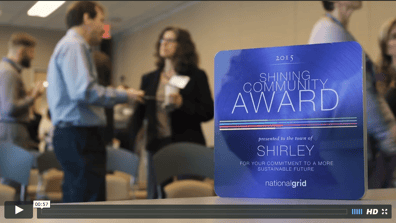 2. A little friendly competition never hurt: Ellio's was going through a lot of change: new packaging, new recipes for its crust and sauce, and a new portion size. All while making its first push into social media. You can imagine what happens when you mess with an iconic childhood favorite, then open up social media as a new channel for communication. You get some feedback.
KSV partnered with Ellio's to create a strategic plan for social media that would respond effectively to concerns and complaints; harness the goodwill, nostalgia, and entertainment factors of the brand; and acquire new fans in a big way. And to set the tone, we launched a "Free Pizza For A Year" contest for the Facebook page that would help us acquire new fans while making the ones we already had very happy.
The results: Comments by fans up 144%. Post views up 716%. Post feedback up 342%. Post "Likes" up 495%. Fan base: doubled.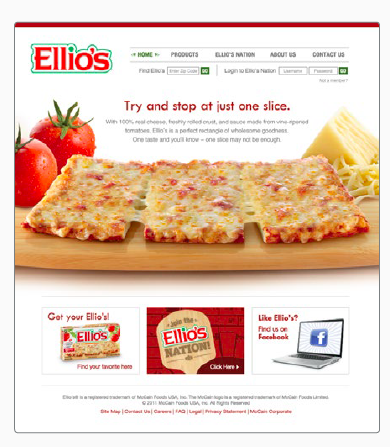 3. Create a cause to rally behind: The island of Nantucket is known and loved for many things. Historic lighthouses. Wildlife refuges. Peace and charm. Oh, and undersea power cables. Wait, that can't be right? So when National Grid discovered that electric use on the island of Nantucket was growing at more than five times the state average, it had to act. The island is already serviced by two undersea cables, and if peak energy use wasn't stemmed, a third cable would need to be installed
The results: 136% of participation goals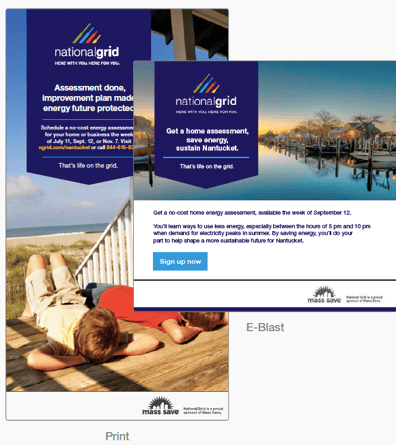 The secret to communities is this: if you can truly tap into what matters to them, and put your offer in a place of service to the greater cause (their community), they will become incredible champions for your cause.
Nothing is as powerful as a community inspired to act.
___________________________________________
Want to see the (award winning) campaign that KSV and National Grid did for large C&I audiences?
Great news: we've got a brief just for you.