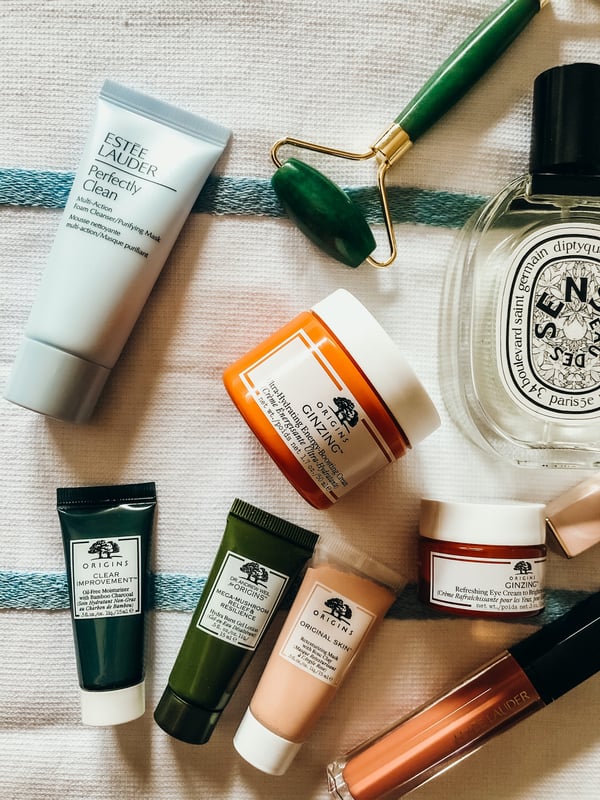 Today's consumers are clamoring for the brands they support to be a part of creating a better, more sustainable future. This is readily apparent when it comes to the beauty industry, which after decades of creating countless enemies and being one of many major contributors to the climate crisis, has undergone a period of serious self-discovery and a very public, consumer-driven transformation journey.
For years, consumers and advocate organizations have pushed to make reforms to this $63 billion industry for everything from animal welfare to coral reef restoration, recyclable packaging, fair trade, and healthy living.
Amidst the years of advocacy and the rise in conscious consumerism, 'clean beauty' - with labels like "vegan' and "cruelty-free" - has emerged as a sub-category of the beauty industry, finding immense success and quickly cornering more and more of the market share traditionally held by long-standing beauty industry stalwarts, forcing many household beauty names to, in turn, create their own 'clean beauty' product lines and make their own sustainability commitments in an effort to keep up.
This is not to say clean beauty brands are perfect, but they tend to earn a "green halo" when it comes to sustainability regardless of their own sustainability practice. And there's still a long way to go for the greater beauty industry to truly be considered environmentally conscious or even be a long-term part of the climate solution. But when it comes to authentically communicating both a brand's commitment to sustainability and its own transformation journey, here are two (of many) lessons that brands across markets can take away from the clean beauty movement.
In messaging your sustainability commitments, be accountable for your past, present and future journey.
In order for customers to truly understand how far you've come, they need to know where you've been. Accountability, and the acknowledgement of the role your own industry has played in creating some of the most pressing issues present in consumers' minds today, is critical to genuinely communicating your sustainability story. If your brand can share where it's been, and then tangibly demonstrate where it's going, consumers are able to gain a much clearer understanding not only into how much progress you've made already, but where you anticipate your sustainability journey leading you. Consumers aren't expecting brands to be perfect. But they are expecting them to be accountable and transparent.
Jess Abrams, the Executive Director for Sustainable Development at Shiseido Americas (the American arm of luxury beauty brand Shiseido), demonstrated this in an op-ed earlier this year when she reiterated the brand's commitment to sustainable change while simultaneously acknowledging the industry's massive waste problem and the need for luxury beauty brands to align in their sustainability commitments in order to truly make a difference. From the article:
"This is where I see the future of sustainable beauty heading—becoming an industry that brings together vendors, suppliers, and competitors alike. The cosmetics industry produces more than 120B units of packaging annually—the problem is larger than any individual brand, vendor or corporation. We are all facing similar challenges at various stages of the supply chain so why not share our learnings to better the industry?"
Be disruptive in your ability to tangibly show your commitment to sustainability.
Disruption has played a key role for many brands that have risen to the forefront of the clean beauty movement. With the hundreds of beauty brands hopping on the "clean" wagon, a demonstrated separation from the status quo is crucial to actual, long-term success.
This is something that brands across markets can take to heart, with the rise in greenwashing making it harder and harder for those that are truly committed to more sustainable practices to gain footing. One glaring issue for clean beauty is that the terms 'clean' and 'natural' are largely undefined, making it easy for beauty brands to subjectively claim their product is free from harmful ingredients when in reality, it may not be. Consumers are consequently left in the dark, unable to differentiate which ingredients really are 'dirty' vs. 'clean.'
Beautycounter, one of the first successful direct-to-consumer beauty brands and a fellow B Corp, has set the bar for disruption and consistently risen above the rest of the clean and sustainable beauty market. They've been steadfast in their willingness to boldly call out and advocate for industry change on a federal level.
In Beautycounter's most recent advocacy efforts, the company went to the federal government advocating for change, virtually lobbying for cosmetic reform in order to protect consumers from 'dirty' ingredients. The brand has also created "The Clean Guide" and "The Never List," two resources on their website designed to help consumers choose authentically clean beauty brands and identify which ingredients are harmful.
While not perfect, the clean beauty movement has provided a valuable look at the capacity for shift in consumer demand for more sustainable and healthy options, not to mention the power of consumer advocacy to create real change in how mainstream brands develop products.
Wherever your brand might be in its sustainability journey, the ongoing transformation of the beauty industry offers worthwhile takeaways. And if you're struggling to authentically communicate your brand's commitment to a more sustainable future, we can help. Reach out today!