Between the coronavirus, election season chaos and the ongoing climate crisis, there's a lot to worry about in the news. In spite of this we find ourselves feeling sobered, yes, but also still cautiously optimistic. A huge part of that feeling is the fact that as a certified B Corporation, we are surrounded every day by businesses fighting back against impending doom and gloom, choosing to make a positive difference in the world and in local communities.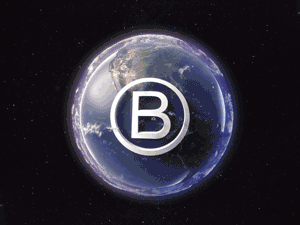 March is B Corp Month, a time for the B Corp community to join together, build awareness and educate consumers about living their values through their purchases and choices. In the same way that businesses can choose to put people before profit, consumers can choose to live their values through the purchases that they make and the brands that they support. And, as so many brands have realized, more and more consumers are choosing to vocalize these values and are pushing their favorite brands to do the same.
In honor of B Corp Month, we're sharing a few recent stories about fellow B Corps that have inspired us to make the world a little better than the day before, in spite of (and because of) the many challenges that lay ahead.
Why the Guardian became a B Corp: The challenges faced by the print industry are a beast unto themselves. For an industry facing rapidly shifting audience demographics, the digital transformation, the 24-hour news cycle and calls for more sustainable practices, it's more important than ever before for newspapers to differentiate themselves and shift gears when it comes to planning for long-term, viable success. Recognizing that, the Guardian took a major step forward earlier this year, becoming one of the first (if not the first) major media company anywhere in the world to become a B Corp. The outlet has committed to being carbon neutral by 2030, eliminating the gender pay gap in the top half of the organization by 2022 and doubling down on efforts to increase diversity and representation within their workforce.
Taos Ski Mountain's Focus on Sustainability Goes Far Beyond Banning Plastic: Skiing and sustainability, a match made in socially responsible business heaven! Since its certification as a B Corp three years ago, Taos has successfully eliminated single-use plastic from the resort and has shifted its focus to additional initiatives, such as forest conservation and food waste elimination, aimed at improving sustainability from all angles.
Mission-Driven Women on Overcoming Financial Setbacks: Every B Corp has a "why." Three leaders, who happen to be women, share how financial setbacks early on in their career inspire them today. They provide an interesting look behind the curtain at what drives leadership to make the world a more just, financially equitable and sustainable place to live, work and play.
"Vote Every Day" with B Corps Disrupting Fast Food: Fast food is an industry that is still alive and well, in spite of a slow societal shift toward local, conscious food consumption. But as with any industry in 2020, it is one that is ripe for disruption. B Corp member MIXT is changing up the ways of fast food, and offering a roadmap for a better food system for the population at large.
If you or your brand are making a difference in the world, consumers want to know. And they want to support you! Are you celebrating B Corp Month and sharing your sustainability story? How are you, as an individual or brand, inspiring others to see themselves as changemakers with an opportunity to make a real difference in the world? We'd love to know!