What do energy customers care about?
What messages will resonate with b2b energy and sustainability decision makers? With residential customers? Trade allies?
How can utilities, energy services companies, and energy innovators communicate in a way that breaks through the noise and is actually relevant to their audiences?
Last month KSV and National Grid partnered to deliver a webinar for an ESource crowd on how to create messages that actually resonate for energy customers.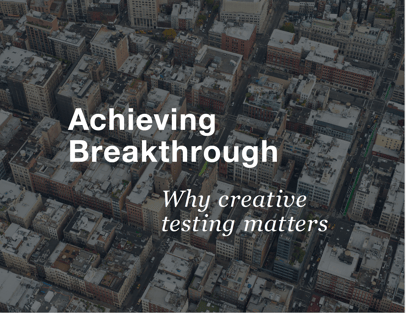 For years, utilities and energy efficiency organizations in the U.S. have been touting the same messages.
Data-rich, pragmatic and savings and process oriented messages about energy efficiency. Pragmatic messages about billpay, storms and outages, and safety. And while these messages worked for early adopters of energy efficiency and for some target audiences, they failed to break through to the masses.
Consumers just didn't see utilities as the trusted advisors and energy resources that they are.
Armed with insights about what wasn't working, National Grid and KSV undertook a process to find out what would work.
And we learned a lot.
We learned which themes worked best for energy customers (themes about connection, reliability, and community), and which ones definitely did NOT (any implication that the utility "knew better" or wanted to be too intimately involved in everyday business or life, with small business customers responding in a particularly negative way to this particular direction).
We learned how customers consumed our ad at half a second, one second, and four seconds, and which elements of the ad broke through to them at which moments (hint: in the winning ad the key to our success was a single point of entry to the ad, with high recall of the brand name and a clear visual path through the ad).
And with all of that feedback and input, we created a campaign that beat brands like Jetblue, Staples, Expedia, LG, State Farm, and Intel in it's ability to get attention.
So as you head into a holiday week and (hopefully) some rest after the madness of year end and budget reconciliation and invoices, we hope you're taking a breath, getting a cup of coffee, and getting inspired. Getting strategic.
And more than anything, we hope you're thinking about what you're trying to do in 2017, and how you'll achieve breakthrough.
Want to see the ESource presentation, complete with four pieces of creative that were tested, the winning creative platform from our testing, our testing methodology, and more?
Get in touch. It will be our holiday present to you.