Personalization is no longer just a customer demand, but an expectation. IBM reports:
55% of consumers expect retailers to use purchasing and behavioral data to offer relevant promotions.
60% spend more with retailers that use behavioral data to create relevant offers.
On top of that, consumers are actually willing to help YOU help THEM.
89% are willing to contribute 20 minutes to help a retailer better understand their needs.
For our utility partners, pay attention to this! By some estimates, the average customer only spends about 9 minutes a year thinking about you… Can you imagine if they spent 20 minutes actually helping you?
So, how does the energy industry stack up when it comes to communications? In our conversations with customers, we hear time and time again:
"They don't speak to me. They send me bills."
See for yourself how customers respond to this question of utilities and personalization: WATCH customer video.
The fastest way to be ignored by customers is to communicate like you don't know them at all.
This is especially true for lower-interest categories. By lower interest, we're referring to products or services that customers do not have an innate enthusiasm for, like paying a utility bill or shopping for a hot water heater. It's the thing that customers need and have to pay for... Where's the fun in that?
And that's what we have to prove.
You have to work harder than other brands. You have to build the desire and interest for your products and offers by making them relevant to the lives of your customers. This cannot be done with the mass marketing of programs or products.
So, how are successful brands doing it?
Segmentation has always been smart marketing.
For a long time, it has allowed brands to divide their marketplace into groups, definable and actionable by the core characteristics and attributes each group shares.
This provides the opportunity for companies to engage each group based on what is most relevant or meaningful to them.
But how meaningful is it when you've only created 3, 4 or 5 segments? How truly alike are the customers when you've got millions of them in each group?
Is segmentation an outdated approach to 21st century marketing with the always-connected consumer?
Enter personalization. The always-on approach to marketing.
IBM defines personalization as: "Capitalizing on prime marketing opportunities with personalized and timely customer interactions across channels."
It's a truly customer-centric model, allowing you to be in the right place at the right time and providing the right response to customers. True personalization means you are always on the ready. You're ready to be found. And you're ready to respond. Every. Time.
There's no guesswork involved, or as we say, "throwing spaghetti at the wall… and hoping it sticks."
Segmentation allows us to make informed decisions when engaging each group.
Personalization does not concern itself with the group. It is a model truly focused on providing the most personalized experience for customers, whether you're targeting them or if they're engaging you. Less work for the customer. Higher return for you.
Relying on segmentation alone is not going to connect your brand with this always-on, data-driven customer. They're engaging with the brands beating you to it.
Our POV? Segmentation brings value and understanding, but it's not the answer anymore. True success will come from investing in the right partnerships that can map your brand to each customer's personal journey.
--
Want to learn more? KSV is hosting an AESP Brown Bag webinar on this very topic: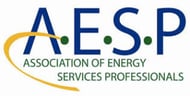 "Leveraging Personalization to Increase Customer Engagement and Satisfaction."
Thursday, June 23rd: 1-2:30pm EST
--
Lauren Bell / Senior Engagement Strategist / lbell@ksvc.com / 212.646.4000
*IBM Commerce. Real-time personalization: The next level of customer engagement. 2015.