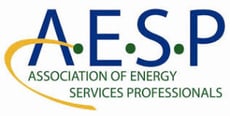 Well, AESP. You did it again. 4 days. 900 industry professionals. Impressive speakers. New innovations. And Starbuck's coffee at the ready…
People are leaving Phoenix re-inspired and hyper-focused on one thing: the customer.
As CleaResult's CEO, Aziz Virani, said in his opening remarks, our industry is going through a very significant transformation. And the biggest factor driving this innovation is the customer. He said, "That customer is fundamentally changing. The customer we're serving today is empowered. Tech savvy. That customer wants choices."
As we travel home, we're thinking about the customer solutions of today, tomorrow and beyond. How do you build and/or retain customers in a world of so many choices? What infrastructure and solutions need to be in place to keep up with their ever-evolving demands?
Ross Shafer addressed the industry with, "If we're not nimble in responding to the shifts of what customers want, we will lose. The herd [customers] always gets what they want."
While the term "the herd" (thankfully) did not stick, the topic of customer-centricity and personalization did. They continued to infuse their way into every corner of the conference, from business models to technology innovations to marketing philosophies.
What do customers say about this? We've talked to customers across the country about this. Here's what they have to say.
Okay. So we've got some work to do.
In order to be nimble and responsive, you have to know who your customer is, what they want, where they are in their experience with you. And what they (not you) see value in.
What will this require?
#1 – Find the right partners who can help you leverage the data you have or need. Bring these partners together. Insist on collaboration. Each of them holds a different piece to the puzzle, allowing you to be as relevant and personalized as possible when engaging with customers.
#2 – Dedicate yourself to understanding the holistic customer experience. And most likely… making some significant changes. Think like Amazon, whose business model is centered around one question: How can we make it easier for customers to do business with us?
#3 – Remember that every customer touch point can affect brand affinity. Whether DSM or brand awareness, it's all the same to the customer. You have to get it right. Every time.
Yesterday as I was flying home, I took advantage of the bird's eye view my seat provided. As we started to descend, I looked out over industry buildings, factories, farm houses, apartments, suburban neighborhoods, sports stadiums (Go Broncos!) and schools. Having just come from AESP, I thought about the incredible amount of work it takes for you to power all of these lives. Jobs. Experiences. Yet, customers don't value the service.
They don't value the pipes and wires, if you will.
Why? Well, what service that we pay for, as consumers, do any of us really value? If we pay for it, it's an expectation. Of course it better work. Of course the lights better turn on!
I don't value Verizon. I value my phone. The little device that keeps me connected to everything I care about.
I don't value my cable service. I value the marital peace that recording more than two shows at once brings.
What we value is when things exceed the expectation. We value the relationship. We value feeling valued.
In a world of overwhelming choice, this customer-centric and personalized approach to your business and outreach is what people will value.
Let's get started.
--
It's fair to say that customer expectations of you grow every day. Their demands are somewhat unruly, but as a great marketer once said… "When it comes to the customer, perception is reality."
These trends are not things you can change overnight, but with an experienced, strategic partner, you can create a plan to deliver relevant content and a streamlined user experience in less time than you would imagine. Call us. We'd love to help.
Stay tuned for KSV's 2016 Market Research on Increasing Customer Satisfaction. National survey is currently in the field. We look forward to sharing our insights with you.
Lauren Bell / Senior Engagement Strategist / lbell@ksvc.com / 212.366.4000