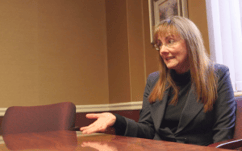 Energy is a business cost. Saving it is a business BOOST.
WATCH highlights from a series of qualitative interviews with business owners and executives where we discuss the meaning of energy costs and energy savings. To them, the savings mean:
Reduced O&M
Better technology
Less waste
Increased productivity
Offset to clients cutting back
Higher investment in people
An executive said, "It all comes down to the dollars and cents." But it really comes down to those dollars and cents bettering the business as a whole. It's about engaging your customers to understand their energy costs and usage enough to understand its potential impact.
Another executive at a national insurance provider said, "The ultimate value would be customized information that highlights the specific benefits for our companies' portfolio. I want to see metrics and relevant case studies. Show me where it has worked in similar buildings - then we'll have a conversation."
How are you talking to business customers?
When it comes to the savings, are you showing them the value in that $0.17? Are you speaking to the greater business impacts that those savings allow? (More on these benefits next week.)
We believe that saving energy can be the difference in doing business and doing better business. Which would you choose?
At KSV, we help our clients create value propositions that speak directly to the objectives of their customers. For this audience, whether small business, commercial or even the trade allies, understanding their perspective on the benefits of energy efficiency, and better business, will get you in the door a whole lot faster.
--
KSV has more than a decade's experience communicating about energy efficiency programs and products. Maybe we can help you. Get in touch with Lauren Bell to talk about your current challenges and opportunities, and we'll work on some solutions.
KSV's 2015 consumer research has also been featured on: Utility Dive, Fortnightly, Energy Central, Intelligent Utility and Energy Efficiency Markets.
Lauren Bell / Engagement Manager / 802.862.8261 / lbell@ksvc.com