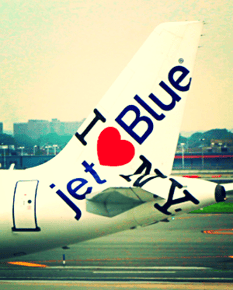 KSV research shows that Americans view energy efficiency positively. In fact: 86% of homeowners believe the world will be better off because of energy efficiency. 82% believe energy efficiency can help America's energy independence. 72% believe energy efficiency can reduce emissions and delay climate change.
On top of that, 75% of homeowners expect big impact from energy efficient products and services in as little as five years. (FIVE years!) YET....
Only 46% invested in an energy efficiency measure last year, and only 18% participated in a utility-sponsored energy efficiency program.*
Where's the disconnect? If people "believe", why won't they act?
Research supports that while most customers are "aware" of utility programs and product efficiencies, they're unaware of the personal benefits driving their actual desire to commit. In order to bridge "awareness" and "action," energy efficiency solutions need to become relatable to the things customers prioritize most: health, home, family, entertainment, and self.*
In other words, we need them to "want it" before we can expect them to act on it.
As interest and awareness increase, it is an especially critical time for utilities to prove their value to customers. Energy efficiency provides the opportunity to build a brand for the future, and to move from a "traditional billing processor" into a "trusted energy advisor."
Utilities can capture the health, home and family categories relatively easily, but framing them from a traditional energy efficiency standpoint doesn't create desire. Successful energy efficiency marketing will re-frame energy efficiency by focusing on what truly matters to customers, what they will relate to, and what will get them to act.
A terrific example of a big brand doing this is JetBlue. They're a "how-to guide" for building a truly customer-centric brand and long-term loyalty. Like energy efficiency, the benefits of flying are in the result – a vacation, spending time with relatives or coming home.
But this airline reinvented the industry when they offered customers the personal benefits they wanted, but didn't know they could have. If and when fares increase, customers will still fly JetBlue. They want the better experience. They want to support a company who celebrates and prioritizes sustainability, military veterans and people. (Just Tuesday, JetBlue learned of a high school cheerleading team who was going to be stuck in an airport for three days. They sent a van, transferred the team to another airport and got them home that night. True story.)
While JetBlue is known for high quality service at an affordable price, it's the experience that customers have built a connection with. They provide and sell the benefits that really matter to customers when they travel. (And no surprise, that's more than just the upfront savings.)
When walking down a JetBlue terminal, passengers are flooded with exciting amenities:
More legroom!
Brand name snacks!
Recycling!
Your own TV! (36 channels!)
No black out dates!
Points that never expire!
Travel with your pets!
And soon to be… Free WIFI + power outlets on every row!
We're not surprised that JetBlue has won their 10th consecutive, customer satisfaction award with J.D. Power.
When it comes to energy efficiency, why aren't we talking to customers about the personal benefits they'll actually connect with? Financial savings is important, but the long-term connection will come from the benefits that impact what people prioritize most: health, home, family, entertainment, and self.
The results of improving your home through energy efficiency are much bigger than financial savings; it's a more comfortable home at a controlled cost. It's a more reliable home at a higher value. It's a safer, healthier home for your family. It's taking care of your most important asset: home.
The financial savings make it easy for people to commit, but don't move the needle in getting people to care.
For an industry that's largely never had to be a brand, transitioning ratepayers into loyal customers is a challenge. But it's also a chance.
If you're interested in hearing the full research report, and the customer insights on making energy efficiency matter, get in touch with Lauren Bell.
Lauren Bell / Engagement Manager / lbell@ksvc.com / 802.862.8261