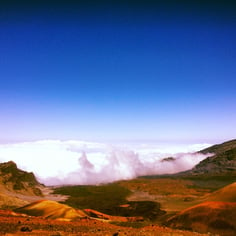 JetBlue is my favorite airline. It is not just the TVs or the fact that I can check a bag for free, it's the user experience from web to phone to terminal to plane. Granted the airline benefits from the dysfunction that defines its domestic competitors, but regardless Jet Blue creates a relatively easy, enjoyable travel experience.
Blue gets branding.
Like most brands, Jet Blue has a presence on the major social networks, but Jet Blue also has created its own social space. It is called SoFly. Check it out here: http://www2.jetblue.com/sofly/about/
SoFly connects travelers through an exchange of user generated travel tips, facts, photos and travel experiences. There is full integration with Facebook, Instagram and flckr. Much of the content is quirky, somewhat irrelevant sharing of things like how many pets flew Blue last year or how many hours of TV were consumed, but more meaningful facts/tips are also displayed, like city specific suggestions for food and fun and updates on JetBlue's latest corporate social responsibility efforts.
My favorite part is the sharing of travel photos through SoFly's gallery: http://www.jetblue.com/sofly/photos/.
Social media is at the heart of the move towards a visual web. People love photo and video. And, people love to share travel experiences. As people continue to tire of "traditional" social media environments, brands have the opportunity to create their own networks. Blue takes people places and is smart to capitalize on its customer's passion for travel. Clearly, owned social spaces are not for every brand, but when it fits companies should jump on the chance to own their owned media.