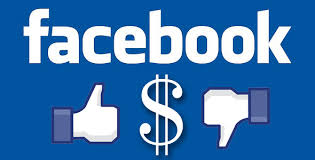 As of this morning, a share of Facebook is worth $59.30. What is a Facebook fan worth for a brand? Long a debated question (and considering research shows people very rarely visit company pages), the answer might be trending towards next to nothing.
Remember when brands excitedly hustled to buy "likes" from people on Facebook? It was a no brainer, right? Pay less than a dollar per fan acquisition and then enjoy 24/7 organic timeline distribution. Brands could stay in touch, inspire sharing, present special offers and interject fun, clever thoughts and contests throughout the Facebook experience. And , brands still can, kind of...
Valleywag and CNET just released their look at how many company page posts actually appear in fans' timelines. Their findings:
1% - 2%.
Wow. So, what's the point of prioritizing fan acquisition when anything a brand wants to say is algorithmically buried? The real answer or solution to this question is of course "spend more." Facebook is phasing out organic reach in efforts to instigate greater advertising investments.
If you listen to Zuckerberg, you might believe the social network remains a social mission aimed at sustained, open connections. But, if you listen to Wall Street like Facebook does, get your credit card out and get spending on timeline ads because that is where brands can find eyeballs.
Facebook like any other public company is responsible to its investors, but the flip flop it pulled on brands is disappointing. If you want to be heard, you gotta pay up.