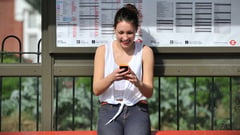 2013 has been a big year for mobile video. With Instagram's July video feature debut and Vine's expanding popularity, an increasing number of brands are hopping on this social media train.

It's really no surprise that mobile video has taken off. The increase in smartphone technology has contributed to a rise in online video viewership. And with the enormous amount of content available, short-form video is the perfect length to hold the attention of this multi-tasking audience.
So where does your business stand in terms of online video content? If you're not operating in the mobile video space, you're behind the curve. It's time to tap in to the trend. Let's help you catch up with four tips for great video content:
Still not convinced mobile video is right for your brand? Check out these must-know facts.