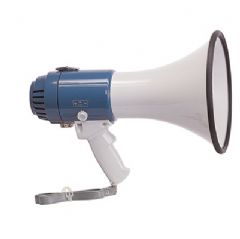 Television has long commanded the lion share of ad dollars, and will continue to due to its domination of primetime, but advertisers are about to have a new video opportunity to consider. Facebook has announced "Newsfeed Video Ads," which will begin playing video and audio without the need for user initiation.
This is a big deal for several reasons. It's a significant shift when you consider how much Facebook protected its users in the past from ad bombardment. But with Wall Street now in control, here come the monetization moves. Plus, the reach of these ads has the potential to be massive: Nielsen recently released a study indicating that Facebook's US reach is close to matching that of each of the four major broadcast networks. In fact, Facebook's daytime reach is already larger than a few of the networks. It makes sense; who doesn't log on to Facebook during the workday?
So, how much will these video ads cost? The price tag is $2.5 million for one day. Big bucks, but a lot of eyeballs. The targeting of these ads is unclear at this point, but it seems to make sense that Facebook will mimic its broadcast approach: sell inventory across broad demographics, e.g. adults ages 25-34, as opposed to hyper-targeted filters, like "snowboarders" or "interested in purchasing a luxury car."
I wonder how these video ads will affect the current in-newsfeed, hyper-targeted ads. Will the more targeted ads be bumped in order to free up inventory for the more lucrative, higher impact video ads? Or, will Facebook risk alienating users by significantly increasing the number of total newsfeed ads?
What we do know is that video is a major focus of content marketing and advertising efforts. And, we're close to the development of online campaign ratings that will parallel the TV gross rating point system. This all amounts to a more integrated video media mix that would achieve reach and frequency in the face of media fragmentation and offer consistent cross-channel measurement.