When National Grid asked us to help raise awareness about its EnergyWise program for Rhode Island homeowners, we set out to do more than just explain the benefits. We wanted to give National Grid an original, memorable and ownable way to tell people what EnergyWise is really all about.

And what it's really all about is getting your house in shape.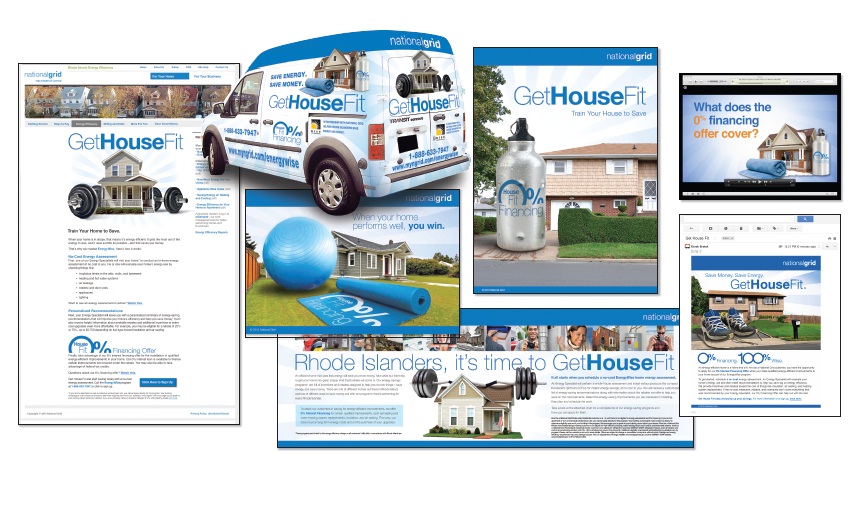 The integrated campaign leads with the rallying cry "Get House Fit," and features a series of everyday houses doing not-so-everyday things to shape up. The rollout includes video, direct mail, vehicle wraps, landing pages, employee outreach and more.
Check out the videos here: http://www.youtube.com/watch?v=C_X0ryAxGRQ&feature=relmfu
and here: http://www.youtube.com/watch?v=kHw4a35N5Iw&list=UUat6ytkua99k4zl7SptL66w&index=2&feature=plcp