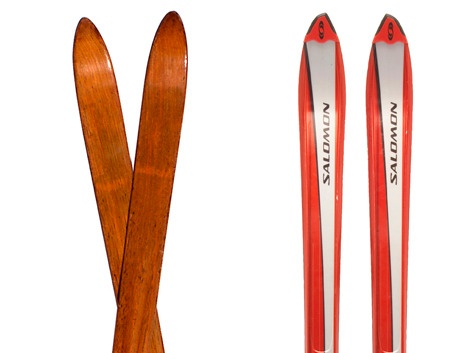 In June, a few KSV team members attended the yearly Vermont Ski Areas Association (VSAA) gathering at Jay Peak. There were representatives from mountains all over the state including many of the mountains KSV has partnered with like Stowe, Sugarbush, and our current client Okemo. The VSAA is a tight-knit community and the vibe is much more about friendship than competition. There were a number of interesting speakers, including Michael Berry, president of the National Ski Areas Association (NSAA). Now that winter is fast approaching, I thought I'd share one or two observations from the event.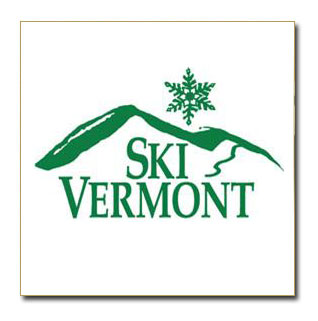 Last season (2011/2012) was a tough time for ski areas across North America. In Vermont, skier/rider visits dropped to 3.9 million, down from 4.3 million last season. If you attributed this drop in visitation to the poor snow, you'd be mostly right. However, there are a few other problems that are becoming more and more important for the ski industry each year.
First, and perhaps most importantly, the average age of skiers is increasing. Baby Boomers, who are considered mostly responsible for the strong industry that exists today, still represent a gigantic part of the total revenue generated by ski resorts. But they are getting older fast, and they are starting to slow down in a big way. When they stop skiing, their dollars will stop flowing. Meanwhile, fewer young people are entering the sport. This demographic trend is a major issue for obvious reasons.
Additionally, Mr. Berry, (President of the NSAA), gave the VSAA gathering a sobering perspective by citing two major innovations that had contributed mightily to the boom of the '90s and '00s, but which were now running out of gas.
The first example was the shaped, or parabolic ski, which made the sport much easier for beginners. All of a sudden, anyone could learn to ski and expect to have a great time -- no lessons necessary.
The second example was the rise of snowboarding. At first, snowboarding's status as a renegade sport drew countless people to the mountains who otherwise would never have come. Snowboarding also opened the door for people who had tried skiing once or twice, but hadn't connected with the sport. The board offered a second chance. Also, because of its rebel status, snowboarding served to democratise winter sports, erasing some of the elitist sheen. Winter sports became much more accessible.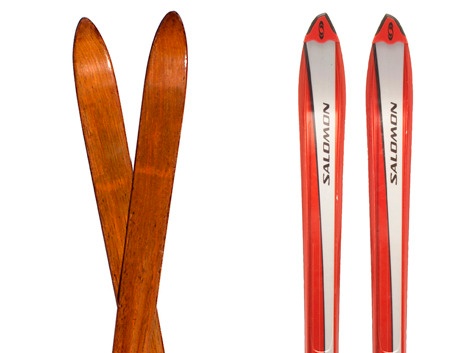 Essentially, argued Mr. Berry, those two innovations -- shaped skis and the snowboard -- were major gifts to the industry, two shots in the arm that spurred a lot of growth.
Unfortunately, parabolic skis are now old news, and recent research reveals that the growth of snowboarding, once explosive, has slowed, or even stopped. With average skier/rider ages continuing to rise, and the effect of two major innovations beginning to wane, the primary challenge for the industry is to recruit new blood. However, few resorts are confronting this challenge in a big way.
In answer to this challenge, the NSAA, under Mr. Berry's leadership, has talked a lot about conventional business principles: attraction, conversion and retention. In other words, raising awareness about skiing/riding among the uninitiated, convincing them to visit the mountain, and finally turning them into regulars. In addition to placing a lot of emphasis on kids' activities and ski lessons, the NSAA has raised the issue of promoting skiing among minorities -- groups who are typically underrepresented in winter sports.
But what can ski mountains do from a communications perspective? At KSV, we're focusing on long-term strategies, as well short-term -- creating lifelong skiers, in addition to driving day visits. The potential for future growth rests squarely on the shoulders of younger generations, and so our strategy is to build brands and products that appeal strongly to Millennials and GenX-ers, but also don't exclude Baby Boomers. Resorts should fan the flames of ski/ride excitement while building brand loyalty that will create long-term, committed customers who will eventually bring their families with them to the mountain.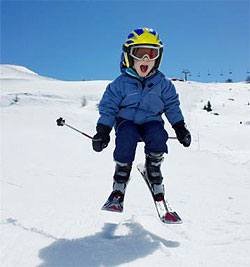 At the brand level, we focus on shared values -- like authenticity, success, and loyalty -- but we segment specific communications between groups to provide more targeted messaging. It's essential to recognize that while these groups have a lot in common, and are currently equally important, they are searching for different things. The KSV blog has spoken about Millennials before, and ways to bring them to the mountain. For Generation X, focusing on young families is crucial. What are their needs? How are they fairing in the current economy? What are they searching for in a vacation or weekly ritual? What do they expect from their resort? And where are they searching for information?
From our research, we understand that flexibility, short overnight stays, variety, ease, and good value are important to Generation X. These parents are short on time, careful with money, and looking for shared family experiences. In many cases, these "shared family experiences" are significantly more important to Gen-Xers than factors like snow quality and terrain variety. Observations like these lead us to specific connections tactics, communications recommendations, and product packages.
Our clients, and the rest of the industry for that matter, can't afford to wait around for the next skiing revolution. We must bring young people, and young families, back to the mountains. And this starts with discovering exactly what they care about, and delivering it. Frequent readers of this blog will notice a theme -- at KSV, we believe in giving the customer exactly what they need and desire. With thoughtful communications and connections tactics, it is possible to sustain the strong growth the ski industry has experienced before.
That said, industry leaders should still stay vigilant for the next skiing innovation, it may already be out there.