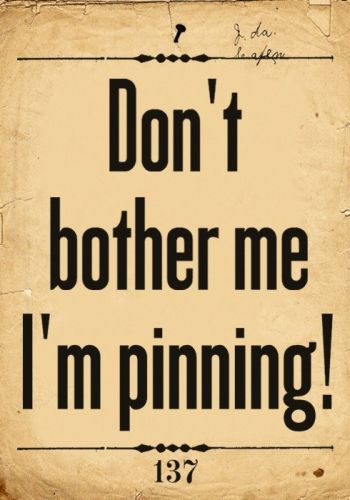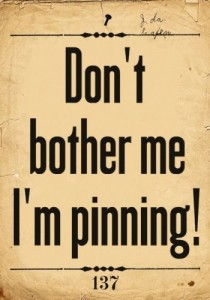 Everyone is talking about Pinterest. If you're scratching your head thinking: how could this work for my brand? Here are some avenues for you to explore.
Don't forget video. Pinterest is mostly about the photos, but there is that video tab right at the top. The Pinterestcommunity loves how-to and DIY video tutorials on a range of topics (home décor to cake-making). Actually, tutorial, guide/DIY and recipe pins see a 42% higher click-through rate than other pin types.
Get popular, but don't spam. Pinterest rewards certain users by listing their pins under the "popular" category based on the number of re-pins, likes and comments. However, Pinterest is also on the lookout for spammers, so stop yourself from pinning every five minutes. Limit pins to once per hour. You don't want Pinterest thinking you're a bot!
Optimize, optimize, optimize. Think carefully of what you name your pins or boards, how you describe them and whether you use any hashtags. Pinterest is an important player in the search game. Hashtags are a great way to connect users around a topic. Think about how your brand can link its content to trending topics. Pins related to trending topics see an average of 94% increase in click-throughs. Even better, include a call-to-action in your pin -- these see an 80% increase in engagement.
Categorize, categorize, categorize. Pinterest offers you the option to select categories for your boards. Pick one! This gives you greater visibility.
Give credit where credit is due. Brands have to be very careful on Pinterest to avoid copyright and intellectual property conflicts. Stay safe by only pinning your own images and when you re-pin, link back to the original source. When in doubt, do without. Protect your branded content with watermarks, back links, or a name subtly woven into your graphic.
And remember, it's still early. Experiment to see what works for you. Need some "pinspiration"? Check out Cabot Creamery, Chobani, Peapod, and Panera. These food brands are doing some fun and innovative things in this space.
Also check out "19 Tips for Pinterest Pros," which includes some measurement apps. Repinly and Pinerly are intriguing (if you're using them, please leave a comment below and let our readers know what you think).
Marketers are already wondering whether there will be any paid opportunities on Pinterest (besides gifts). Stay on the lookout, but in the meantime stay focused on branded content. This is how you will connect with Pinterest users.
What are your tips for using Pinterest as a brand?