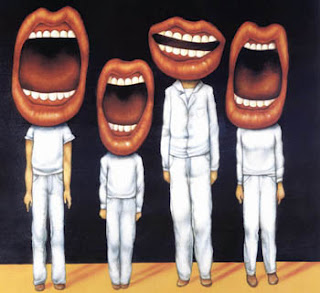 No, it's not about you. At least not all the time. Social media is about one very simple idea: two-way conversation. So, as in any good conversation there is the good conversation opener.
A good conversation opener is not:
"Hi, I'm THE BEST BRAND EVER TO EXIST ON THE FACE OF THE EARTH."
You know what you think when you meet someone like that.
So, before you post that tweet, status update or blog post, ask yourself: Is your social media content…
Authentic?
Emotional?
Surprising? (resulting in an a-ha moment)
Titillating ? (pushing the edge)
Entertaining?
Touching?
Jawdropping?
Funny?
Outrageous?
Fascinating?
If it isn't any of these, you shouldn't be posting it.
Did I miss anything? What would you add to this list? Feel free to leave a comment with your opinion, or a brand message that you think answered one of these questions in an inspiring way.