With a client list that ranges from large utilities to energy efficiency agencies and renewable technology companies, it's safe to say that KSV is deep into energy issues. We spend a lot of time crafting messages advocating for energy efficiency improvements and the like. Calling us "energy nerds" would not be far off the mark.
It's bad enough that we toss around terms like "socket saturation," but last week we got excited about, of all things, our electricity bill. Here's why: when we totaled up our electricity use from the last twelve months ending in September, 2011, we saw a significant drop from the total of the previous year.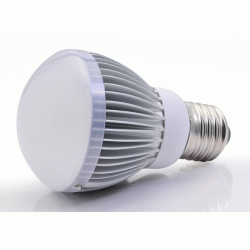 Why the drop? We're walking the talk.
It's a persistent and unfortunate truth that many businesses believe that their operations don't have much of an environmental impact, or worse, that there is little they can do to reduce it. In fact, energy use from commercial buildings accounts for 18% of total U.S. energy consumption, and contributes mightily to carbon dioxide emissions. The in-house operations of most businesses, like KSV, do have an impact, and we can work to reduce it.
In 2009, KSV started a conversation with our electric provider, Burlington Electric, and a local lighting efficiency contractor, Green Lights Energy, to identify ways for us to reduce our energy use. We began replacing old bulbs and fixtures with more efficient models and also installed occupancy sensors in all of our conference rooms and entryways.
Replacing our lighting has been a step-by-step process for us, as it is for most businesses, but we saw immediate returns. We reduced our total electricity use by 10% from September, 2009 to September, 2011. 10% is a meaningful reduction, one that can be achieved by most commercial office buildings. Savings like this aren't just good for the environment, they're good for business.
In fact, there are many ways to reduce energy use – replace old windows, install better insulation, buy energy-efficient electronics, etc. What's important is to simply start talking about it. In many cases, starting the conversation is the largest hurdle.
At KSV, we've found that once you start, it's difficult to stop. After coming face to face with real results, we're more excited than ever, and ready to keep making a difference.