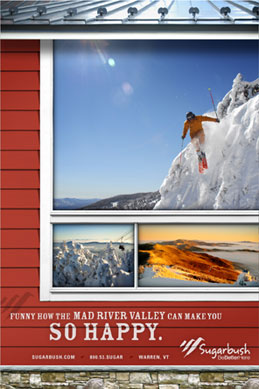 Here in Vermont, summer is definitely over. It was a warm fall, but last weekend the cold air arrived and reminded us all about what's in store for the next season.
At KSV, we've been thinking about winter for months, helping our favorite ski resort, Sugarbush, gear up for the season.
Sugarbush developed the product in response to research that revealed a declining number of 20-something skiers. A variety of factors – like the poor economy, the pressures of starting a career, and, in some cases, starting families – were contributing to this trend. Sugarbush wanted to welcome these people back to the mountain by offering a spectacular deal, effectively bringing the price of a season pass from more than $1,000 down to just $299.
This year, Sugarbush is offering a new product that is particularly exciting. In fact, it serves as a fantastic example, not only of a smart business move, but an excellent branding effort as well. It's the For20s Pass, a ski pass devoted solely to the 20-something age group (ages 19-29).
KSV handled much of the social media promotion for the pass, and heard first hand the exuberant response from a regional and national audience. Sales have far exceeded all expectations.
In addition to sales, Sugarbush also generated mountains of goodwill. On Twitter, Facebook and ski forums, commenters praised the For20s Pass as evidence that Sugarbush really cares about its customers. Also, many respondents spoke about plans to ditch their old mountain and move to Sugarbush, making this a strategic investment in future customers, one that will surely pay off.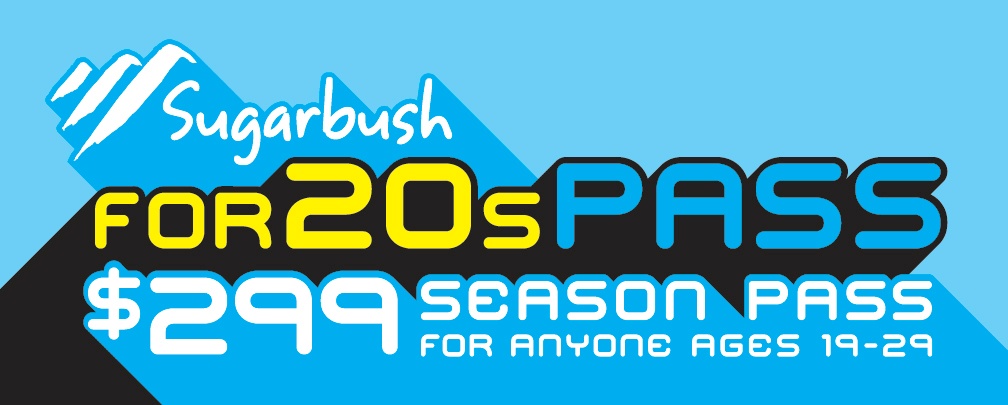 Sugarbush even got credit on the national level for being an industry innovator and all-around model for other resorts.
The overwhelming reaction to the For20s Pass is a sterling example of what happens when companies design products tailored to meet customer needs. It's also an example of what happens when companies go above and beyond, when they dramatically exceed expectations – the positive response is swift and robust, and the sales often follow.
Now that many ski passes have been sold, and we've got much of the Northeast dreaming of winter, all we need is some of the fluffy stuff. For many of us here at KSV, it can't come soon enough.