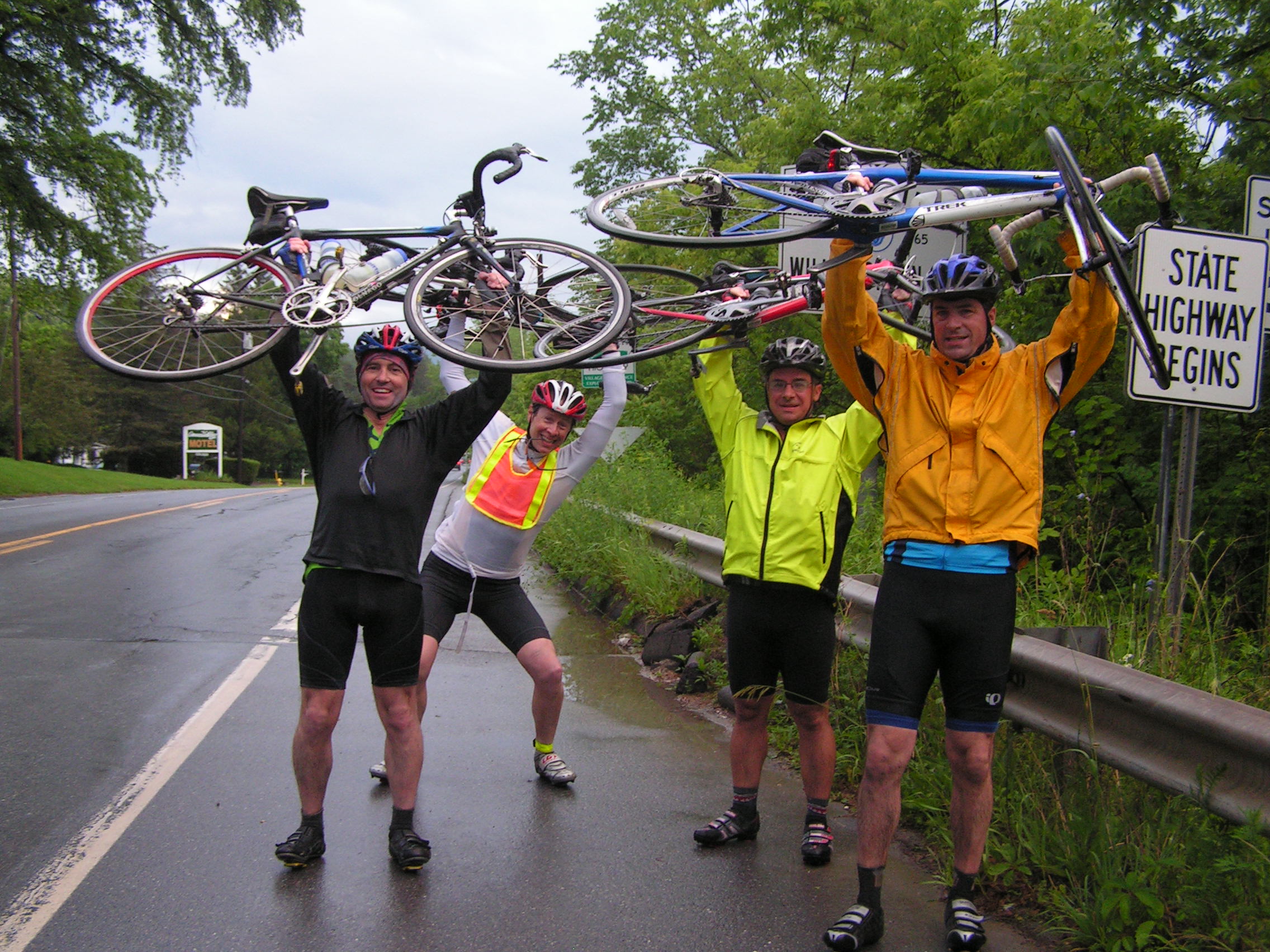 My dad would have turned 80 today.
Unfortunately, he died at age 64, all too young, in 1996.
What did I learn from my dad? Passion, perspective – and play.
For those who didn't know him well, leading the list of his personal attributes with "passion" may seem like an odd choice. Dad was quiet, but passion for his hobbies certainly ran deep. One of those passions was long-distance cycling.
Hopping on a bike in the last three places I've called home – Boston, New York City and Vermont – has proven by far to be the best way to gain a deep perspective on where I live, work and play.
Now that we're in the midst of the last week of the odyssey known as the Tour de France, I've been reflecting on what the Tour means for pro riders and sponsors.
For the riders, it's a chance of a lifetime to be a part of one of the biggest – and toughest – athletic events in the world. More than 2,100 miles with dozens of "hors catégorie" (so steep they can't be rated) climbs, it's man, machine and team against the world.
Just a few minutes after each stage concludes late morning/early afternoon EST, try Googling "Tour de France." You're likely to see 500-1,000 articles posted. If your team has a stage winner, points leader or King of the Mountain contender, you've got positive associations around the globe for your brand. And that goes on for three solid weeks in July.
Love him or hate him, Lance Armstrong has used pro cycling and the Tour de France world podium to showcase cause-related marketing. Lance's LiveStrong Foundation, founded to combat cancer, has raised more than $400 million since 1997.
In my own way, I've channeled my cycling passions into an annual ride that I've done with a friend for the last decade, riding a century (100 miles) to raise money for the American Heart Association. My dad died of heart disease, and in 10 years my friend Steve and I have raised more than $85,000 for the cause.
This year, we were joined by three others and decided to take on a huge challenge: riding from Canada through Vermont to Massachusetts in a day. The DOUBLE century embodies a good part of what my dad means to me – passion, perspective and play. Here at KSV, the culture encourages doing outrageous things, and my colleagues were among our most generous donors to the cause. (We're at about $11,500 raised and counting for this year's ride -- check out our site to learn more or to donate.)
Check out the photo – I'm the one in the darker yellow jacket. After 12-1/2 hours on our bikes and 200 miles, we still look happy (and very wet).
Love what you live.