With the pervasive mood of belt-tightening in an economy that hasn't seen sustained good news for a long time, there's a growing demand in industrial cities for energy efficiency infrastructure and initiatives.
One program that may serve as a great model for such is the Clean Energy Coalition, headquartered in Ann Arbor, Michigan, and led by executive director and entrepreneur Sean Reed.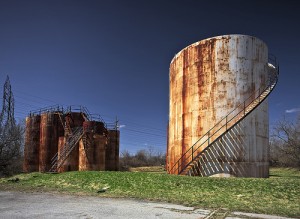 One of CEC project's, Cities of Promise, targets municipal energy use in struggling communities, like Flint and Hamtramck. CEC performs energy audits of municipal buildings, and recommends efficiency actions. Some of those are pretty basic repairs, like fixing leaky roofs on dilapidated buildings.
The key to CEC's success is a revolving energy fund, which pays for a city energy manager and ongoing projects.
Local governments invest a small amount of seed money, which can be initiated with grant funding, in municipal energy efficiency measures. Savings from those measures go into the revolving fund, which then finances new energy projects, which funnel additional energy savings back into the fund – you get the picture.
With the revolving fund and a five-year payback, the savings compound over the years. Starting with an initial award of $463,000, a city could accumulate $915,000 more over a 10-year span.
This is no one-time handout, but a funding mechanism that helps each city to continue investing – long-term – in energy efficiency.
Photo credit: Lance Nelson