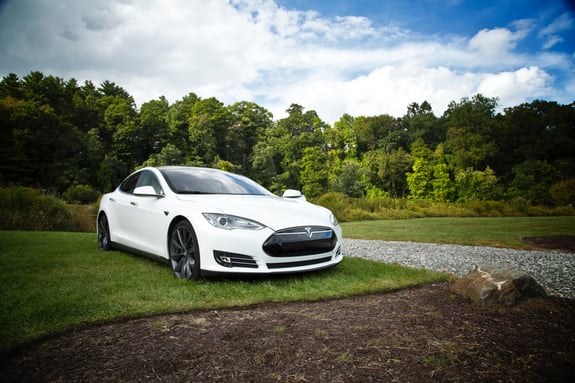 Two big brands, two big mistakes—but no doubt, they'll overcome.
The path to success is littered with mistakes. Even big brands like Facebook and Tesla have faced challenges in their climb to the top.
But the lesson is that they get back up. And get back at it.
As much as we learn from the successes of big brands, we need to learn from their failures as well. As energy providers, we must challenge ourselves to be brave, bold and unafraid of mistakes. Better yet, bring on the mistakes.
In a recent article published in Pacific Business News, we were reading about how utilities are largely unprepared for the electric vehicle (EV) boom. So, we did what we do best—researched it.
The current state of EVs
In 2016 we hit a global record in EV growth. For context, in 2015, the global EV stock finally hit the 1 million mark. But in 2016, it crossed the 2 million mark.
The worldwide sales for EVs is an impressive number. But the U.S. number is probably less than 200,000 cars, and California alone accounts for about 50% of all EVs. So the growth opportunity here is incredible—and just getting off the ground. Bloomberg estimates that electrifying the U.S. light-duty fleet would add 774 terawatt hours of demand to the grid, nearly the same as the entire U.S. industrial sector today.
Now, if we were to imagine EV growth as a race, the U.S. has some catching up to do. Chinese drivers are buying EVs at more than double the rate of U.S. drivers. And the country in the lead? Just like at this year's Winter Olympic Games—Norway takes the gold, again.
So what's going on in the U.S.?
What do customers think of EVs? Are people planning on buying EVs, and if not, what are the biggest barriers to doing so?
We conducted a very specific survey on EVs with folks along the Eastern Seaboard to the mid-Atlantic. We discovered a lot.
Over 50% of people think EVs are:
"Awesome"
and
"The future of transportation."
Well, that's cool.
*Side note, only 6% think EVs are awful.
We were blown away by the next one—23% of respondents reported being "very likely to purchase" an EV in the next two years. If that's the case, there is not enough product to match the need.
We need to take this product much more seriously. And there is a great opportunity for utilities to take a leadership role.
So how do we push hard? People are looking for lower vehicle prices first and foremost, then better range, and third, more access to charging stations—nothing new here.
But here's the key: two-thirds of respondents trust their utility for information about EVs, but it's not the first place they go. Customers want to hear from the vehicle manufacturers, local dealerships and vehicle publications like Kelley Blue Book and Consumer Reports before hearing from their utility.
Make the first move—create a joint EV promotion with a local car dealer/manufacturer.
Get your message into the places people look to most for EV information. You'll also build trust with these partnerships; after all, there's some relationship work to do with that other third of customers who lack trust in their utility.
Sustainable energy moving the social justice needle?
Here's a wild thought. Utilities can help in providing equal opportunity. We found that 47% of our survey respondents fall into lower income brackets. And they are the majority of the ones saying they want and support EVs. They're asking for your help.
If you build it, they will come.
Customers want to hear about EVs. They want to learn more about operation, maintenance and charging of EVs. And they need barriers to be removed. If you're thinking about incentive or rebate programs, here are the top three requests in order of popularity: reduced and/or fixed-rate electric charging, discounts on vehicles, and discounts on purchase and installation of chargers.
Our suggestion: provide charger installation incentives for residential customers, facilitate charging with approved trade ally installers and measure how it impacts purchase rates.
Just like Tesla and Facebook, utilities can overcome these challenges.
Want more? We have more to share. Reach out, we'd be happy to talk.
____________________________________________________________
Ann is KSV's Mission and Brand Manager. Her experience in marketing and communications is deeply rooted at the intersection of sustainability and energy with fellow certified B Corps. And whoever thought Superman had the best capes never met Ann. Read more from Ann here.
____________________________________________________________