Peanut butter & jelly.
Oreos & milk.
Data science & strategy.
Some things are just meant to go together.
Today's EnergyWire is the first in a series of collaborations brought to you by joint teams at KSV. When we bring together separate disciplines, we get the best work for our clients, and you get the best content for your EnergyWire.
So, for today, it's data science and strategy. Or, "A data scientist and a strategist walk into a bar…"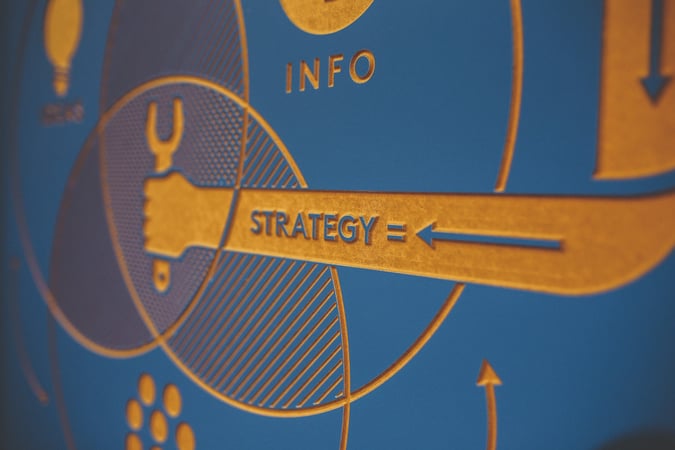 By itself, Google Analytics (GA) offers hundreds of dimensions and dozens of metrics of data, telling you how your customers are consuming your content and displaying behaviors that you could capitalize on. But it doesn't tell you which ones to pay attention to. Which ones you should optimize toward. Which ones actually matter.
And that's just GA. Its output does not include your advertising, your social media, your CRM or your business intelligence systems. True performance is the combination of all of those platforms showing you the path to your business objectives.
The answers are there; you just have to know where to look.
So, let's dive into a common problem that many organizations are faced with: the normal cycles of business, seasonality and the need to define the impact of marketing.
Our clients, and those in the energy industry in particular, are faced with normal, repeating, cyclical patterns of business. Sometimes those are impacted by grid load, and sometimes they are impacted by seasonal behavior trends (both B2B and B2C).
To really get at the heart of your brand's performance, we need to understand the underlying factors impacting your business and marketing efforts. Understanding those efforts allows us to better understand and break the patterns they create, ultimately paving the way to optimize performance.
Particularly for marketers, we know there is a need to define the impact of our actions, investments and efforts on business objectives within organizations. To create meaning within the larger organization by showcasing the value that marketing is delivering. And not just with marketing metrics, but with actual business metrics.
And here is where we get into the math of it, so buckle up for a moment, folks.
We had a client who came to us with a set of data and wanted to map marketing impressions to brand awareness. An easy request, but the answer was less simple than it seemed. Our first task was identifying whether there were any patterns in the data (hint: There were. There always are.).
Once we understood what that pattern was, we needed to understand the impact of the pattern on the KPIs we were tracking and optimizing toward. Brand awareness had a cyclical pattern, and this pattern made up a significant portion of the variation in the client's KPI. To get at the impact of their advertising efforts, we needed to find and correct for this cyclical pattern. Without correcting for this pattern, the seasonal peaks would have caused us to make the wrong choice at the wrong time, to invest the money in the wrong way and ultimately to not achieve the results the client was seeking.
All because the client was tracking the right metric in the wrong way.
But by understanding the pattern, we were able to partner on how to use it to their advantage. Which really means two things:
The client was empowered to be more efficient with the marketing investments they were making.
By deploying the marketing spend where it actually made a difference, and not getting caught in a pattern, we were able to drive real business results, rather than just optimizing toward a naturally occurring pattern within the business.
What this meant for the client was that they were able to make predictions on how brand awareness would behave, include metrics that assisted in optimizing toward business results and stagger their marketing spend throughout the year to account for inherent patterns in their business. This allowed them to engineer a success story that mattered to the C-suite at their business.
In other words, we used existing data to identify a pattern, optimize the way we were handling a key metric and create measurable success.
So if you are trapped in a repeating pattern, have data that isn't working for you or find yourself caught in a world of hundreds of dimensions and dozens of metrics, we can help.
After all, the answers are there. You just have to know where to look.