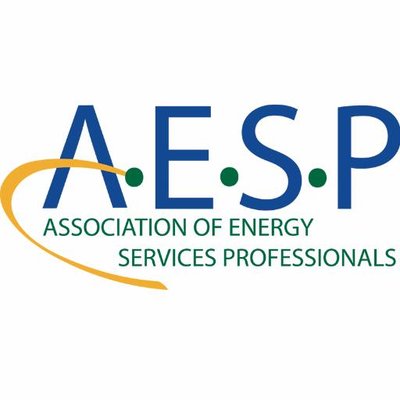 Last week, the KSV team flew south to Atlanta to meet up with our friends in the energy world at AESP's (Association of Energy Services Professionals) Spring Conference. We met new people, reconnected with familiar faces, and came away with some great new ideas. Luckily, we are all about sharing. So, if you weren't able to attend, here's what you should know.
"Hard-to-Reach" is a hot topic. While this is a broad label, it's important to understand what's behind it. Utilities and marketing agencies alike are using this term to help bring attention and increased funding to people who are not accessing energy efficiency programs at the same rate as others. We recently published an EnergyWire on this topic and have more to come, so stay tuned.
AESP Highlight: Tennessee Valley Authority has committed to getting all CAP agencies throughout their seven-state territory onto a common platform. For their customers, this means more money for programs that provide support for eligible households to maintain affordable, safe, and continuous energy.
The human connection. It continues to be harder and harder to compete for our customers' attention. But we must learn how to be good competitors. Our research shows, as many AESP speakers reinforced, that improved comfort and care for the environment are important drivers in energy decisions. So, there you go; it's not all about money.
AESP Highlight: Consumers are likely to remember 85% of what they see in a short video vs. 20% of what they hear when only voice is used. For marketers, this means you have an opportunity to connect on what matters most to customers—family, home, community, a healthy environment—and impact memory in a more lasting, meaningful way.
Demand response (DR) year-round. DR programs aren't just for summer anymore. Heat pumps are becoming more common (yay!) but can increase energy demand in the winter (uh oh). So why not take lessons from successful summer DR programs and apply them to winter peak hours?
AESP Highlight: SoCal Gas partnered with ecobee and EnergyHub to run a successful WiFi-thermostat winter DR program this year. They hope to expand offerings to 5 million customers next year. For energy companies, we'll see widespread growth in DR programs when they become automated, and the norm, so it's nothing more than turning off the light when you leave a room or the option of a simple sign up for auto-pay.
So that was AESP Atlanta. Next up? Harrison Grubbs, our Director of Strategic Partnerships, will be speaking about the Utility of the Future at the NECEE conference in North Falmouth, MA on June 5, put on by the Northeast Energy Commerce Association (NECA). Hope to see many of you there.
____________________________________________________________
Ann is KSV's Mission and Brand Manager. Her experience in marketing and communications is deeply rooted at the intersection of sustainability and energy with fellow certified B Corps. And whoever thought Superman had the best capes never met Ann. Read more from Ann here.
____________________________________________________________